Polytechnic Lecturers To Begin Indefinite Strike On December 12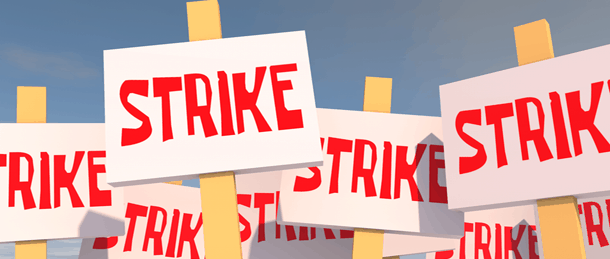 ASUP To Embark On Indefinite Strike Action
The Academic Staff Union of Polytechnics (ASUP) has promised to embark on an indefinite strike action from Wednesday, 12th December to press home their demands.
National President of ASUP, Usman Dutse said on Tuesday the strike had become necessary because the Federal Government had failed to meet the demands of the polytechnic lecturers.
Prior to this impending strike, the union had on 2nd October issued a 21 day ultimatum to the government before it extended it to November but did not eventually go strike.
But Mr Dutse said that the proposed strike later this December would be total and indefinite. This further emphasises the resolution of the 93rd National Executive Council meeting reached at the Yaba College of Technology, Lagos last week.
"Government has failed to implement and fulfil agreements it reached with the union as contained in the memorandum of understanding signed," he said.
Naija News recalls that ASUP last went on strike in November 2017, but called it off after 15 days after reaching an agreement with the Federal government.
Dutse, also gave other reasons too for its decision to embark on a fresh indefinite strike action.
"The issue of the funding of the institutions has always been a major concern. After government conducted the NEEDS assessment in 2014, it promised to implement it. Years after, there is no designed roadmap to implement that."
"The institutions are not funded. The states are even worse because state governments just establish schools without actually funding those schools. So, no infrastructure is in place," he added.
"We have states that are owing about 14 month salaries. Some owe eight months," he said.
Dutse also expressed hope that the planned strike would make government take action on improving the condition of service and the payment of additional allowances to polytechnic lecturers.
Naija News recalls the Academic Staff Union of Universities has also been on strike for about one month with the negotiations between the union and the government so far failing to reach a compromise on desired result.