PDP Presidential Candidate Gives Party 48 Hours To Drop Atiku And Hold Fresh Primaries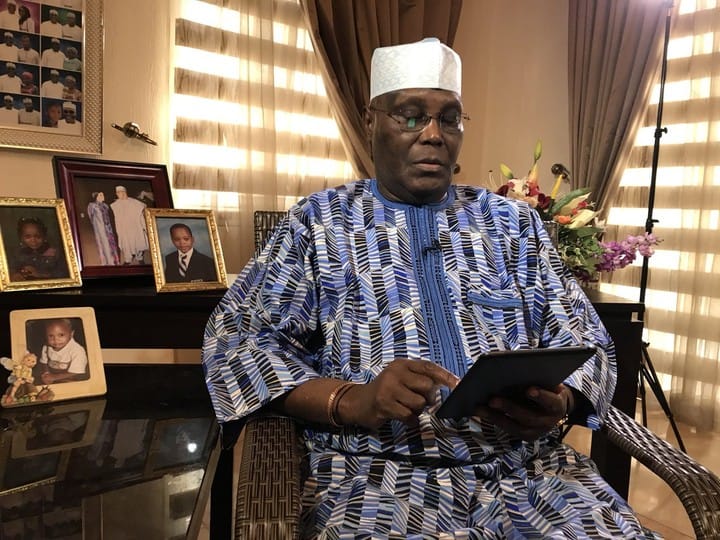 Osifo Calls For Cancellation Of PDP Presidential Primaries
Presidential aspirant on the platform of Peoples Democratic Party (PDP), Stanley Osifo, has  described the emergence of former Vice President Atiku Abubakar as the party's flag bearer for next year election as an imposition.
He also threatened a court action if in the next 48 hours the PDP did not address the issue on ground.
Osifo gave this threat at a press conference in Lagos, declaring the national convention of PDP held sometime ago in Port- Harcourt, the River State capital as null and void as, according to him, it did not follow laid down rules and regulations.
The aggrieved PDP presidential aspirant said that he was denied participation in the exercise despite having obtained the necessary documents and fulfilled the requirement to enable him to take part in the said convention.
"I, therefore, call on the party to address this germane issue in the next 48 hours, a failure which, we will proceed to court to seek redress. Therefore, the primary that produced the party's presidential candidate is null and void.
"I have written two letters to the party and the chairman on the matter. But my complaint was not taken seriously and we would not relent until we get justice because we will continue to pursue the matter," he said.
Osifo described his sidelining as "the height of impunity in the party," saying the party should not have deemed it fit to collect from his money for expression of interest form, among others if it did not want him to participate in the exercise.
"There is no doubt; this is the height of impunity in the party. Before I decided to participate in the election, I met and discussed with the party leadership. As such, I obtained the form to enable me to participate.
"Incidentally, when the party was meeting the aspirants to have a discussion on primaries, I was never invited and only got to know about the development in the media. It is instructive to note that if the party did not want me to participate, why should it collect the money I paid for expression of interest to contest forms?" he queried.
The PDP stalwart, however, said the complaints he made that the impunity and injustice done to him be addressed by the party were yet to be responded to adequately.
Stressing that nobody was using him to scuttle the efforts of the party, the aggrieved PDP presidential aspirant maintained that he was protesting on the ground that he equally had the same rights to contest for the exalted post as a party member.
"I have addressed the same allegation in the past alleging that I am a mole in the party. I must make it clear again that nobody can use me to derail the PDP. I believe in the cohesiveness of the party, but it is not laying a good example," he said.