Bowen University Students Protest Against Drug Test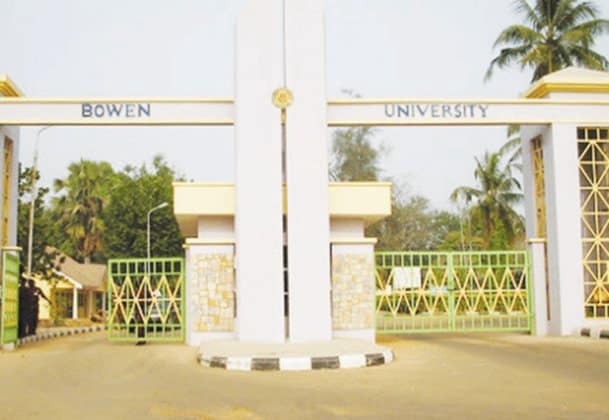 A protest has been staged by some students of Bowen University, Iwo, Osun State, against the directive of the management that they must undergo a drug test.
The management of the school still insisted that the affected students must face disciplinary action.
Videos of an inferno from one of the rooms on the first floor of the boy's hostel went viral on Monday with a rumour that the Vice-Chancellor had suspended 200 students, including those who refused to take the drug test.
The Registrar of the school, Dr Kayode Ogunleye, while speaking with Punch, stated that the viral videos were doctored, he denied the allegation that 200 students were suspended for evading the drug test.
He said, "I don't know where people got the report that a hostel was set on fire. You can come and visit the university and see if any of our hostels caught fire.
"People started posting all sorts of things online. You know what people do with cameras these days. Of course, fire may be burning somewhere and then they juxtaposed it with a building and one could see smoke."
Ogunleye noted that the university had enforced a drug test on certain students, some of whom he said refused to comply.
The registrar added, "There wasn't any fire in the boy's hostel. But there were some skirmishes and reactions from some students, who were supposed to face disciplinary action; a mattress was set on fire, and not the hostel.
"Some students were supposed to face disciplinary action for their misbehaviour in the university and they did not want to face it, so they were trying to stir up arguments and crisis so that the university would not be able to punish them. We did not suspend 200 students. They (those suspended) are not even up to 40.
"Some refused to do the drug test and some did it and they tested positive to unauthorised substances. The matter has since been resolved. The school has called the parents of those affected and they had to go home with their parents. There isn't any issue beyond that."