2019: Lagos ADP Distance Self From Atiku's Endorsement As Presidential Candidate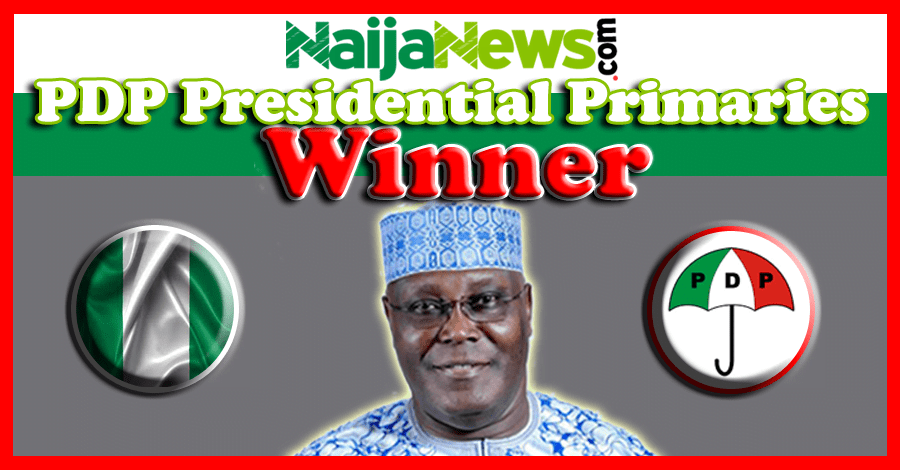 ADP Denies Endorsing Atiku As Presidential Candidate
The Lagos State Chapter of the Action Democratic Party (ADP) has distanced itself from the purported endorsement of the former Vice President, Alhaji Atiku Abubakar as its Presidential Candidate ahead of the 2019 elections.
The State Chairman of the Party, Barrister Nasir Adewale Bolaji revealed to Naija News yesterday that his party never endorsed nor adopted Atiku Abubakar as its Presidential Candidate. According to him, Engineer Yabagi Yusuf Sani remains the ADP Presidential candidate.
Adewale said it was true that he and some candidates of ADP were at the colloquium which was held at Muson Centre, Onikan Lagos on Monday, where some prominent Yoruba leaders under the aegis of South-West Forum gathered to discuss the way forward for the region.
Our party honored the invitation because we thought that the forum was a non political gathering, aimed at promoting the socio cultural and economic agenda for South West Region.
The event which started well, as non partisan turned political midway when one Dr. Remi Akitoye moved a motion for the adoption of Atiku as the South-West candidate for the 2019 election. The motion was NOT unanimously adopted, because it was not only PDP members that was at the event. The booing from the gallery might have been mistaken for and misconstrued as approval or adoption. It definitely was not.
How can anyone say that ADP adopted Atiku in a gathering that has prominent governorship candidates from different political parties including Babatunde Olalere Gbadamosi (ADP), Mr Jimi Agbaje (PDP) and others, Adewale asked.
Prince Uthman Shodipe stood up to read an already prepared speech which our party ADP has no hand in by declaring that Atiku has been unanimously adopted as the candidate of South-West in the 2019 Presidential election.
Adewale said that ADP would like to make it abundantly clear that Atiku is not the candidate of his party but Yabagi Yusuf Sani, warning that anybody who deals with anyone on behalf of ADP in this regard does so at his/her own risk.
Source: Naija News