Religious Leaders Speak On Security Levies Imposed On Churches, Mosques, Others In Oyo State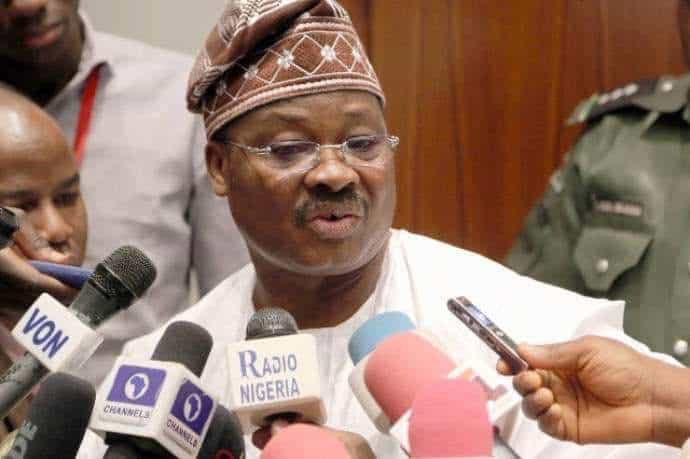 Religious leaders among whom are leaders of Islamic, Christian and Traditional organisations have condemned the recently announced security levies imposed on places of worship in Oyo State.
Religious leaders have kicked against security levies imposed on churches and mosques by the Oyo State government, describing it as "unrealistic."

The state government had during a security summit held on Tuesday announced that religious organisations were also included in … pic.twitter.com/rOhfHmQ1iK

— Crevo360 (@Crevo360_Ng) December 2, 2018
It will be recalled that as earlier reported by Naija News, the Oyo State government under the leadership of Governor Abiola Ajimobi had last week announced that it imposed security levies on religious organisations, manufacturing, trading and other business organisations in the state.
The levies were imposed by the state government to generate funds to assist security agencies maintain a crime free state.
The categories of the levies were contained in flyers made available to journalists at an emergency stakeholders meeting convened by the state government. But, religious bodies in the state have opposed the new development since the announcement was made.
The Chief Missioner, Islamic Spiritual and Charitable Group of Nigeria, Olatunde Mumin, who said that one of the functions of the government was to ensure security of lives and property, said imposing annual levies on religious bodies will amount to double taxation.
He argued that members of various religious bodies are tax payers who would have discharged their civic responsibility in one form or the other to government, hence, "asking them to pay another tax through their religious houses becomes a double responsibility."
He also explained  that security of lives and property is the responsibility of government at all times as this is the only way citizens can feel the existence of government.
The Aladura Patriarch and Primate Spiritual Leader of Merciful Christ Church Inc. Olapade Agoro, while speaking on the new levy/tax, said that the idea of taxing religious bodies should be taken with caution because of its ability to raise tension, hate and acrimony beyond expectations.
Mr Agoro in a statement on Saturday called for calm and 'well-researched reaction' that must not be confrontational.
He also added that the government on its part must be prepared to meet the people for discussion to avoid crises.
Also traditional religion adherents under the auspices of Traditional Religion Worshipers' Association of Oyo State (TRWASSO), said they are strongly against the move to tax temples and priests.
TRWASSO General Secretary, Fayemi Fakayode, while speaking on behalf of his colleagues in the state argued that levying the temples or the priests "who are struggling to propagate the religion without moral and financial support directly and indirectly from the home government at any level is tantamount to sending the religion back to crawling stage."
Mr Fakayode also said that that taxing worship centres will make religious leaders derail from the teachings of their religion and godly assignment "which is to advocate for good character and refrain from social vices."
Source: Naija News