Klopp Reveals Why He Ran Into The Field During Match Against Everton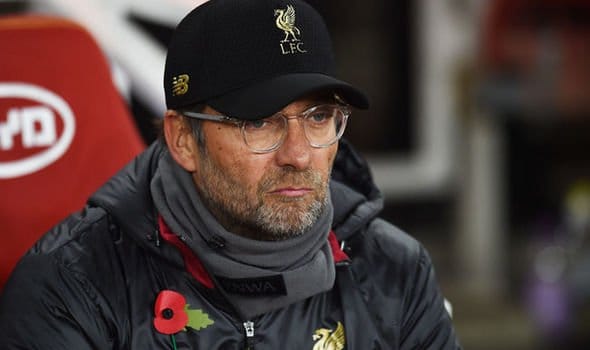 Liverpool coach, Jurgen Klopp, has given reason for his celebration during his side's 1-0 victory over Everton on Sunday.
Divock Origi's 96th-minute winner in the Merseyside derby at Anfield gave Klopp's side all three points.
The coach claimed that he celebrated wildly against Everton because he could not hide his emotions, however he apologized to Everton Coach, Marco Silva, after running on to the pitch.
"I have to apologise for how I reacted,'' Klopp said at post-match.
"I did immediately afterwards to Marco Silva, I didn't want to be disrespectful but I couldn't stop myself.''
"The game was what we expected. It was unbelievably intense and hard for both teams.
"Both had chances and both goalkeepers had outstanding performances and a very weird goal. I can imagine all the disappointment of Everton in a situation like that.
"We got it (the win) and we'll take it and it was a brilliant night. If I could describe (how he felt when Liverpool scored) I could control it and I probably wouldn't run on the pitch.
"Today, because of the intensity, I cannot hide my emotions, I did it. I'm not sure what the FA will do in this situation.
"The plan was not to run and when I stopped, I was close to Alisson. He was surprised, you should have seen his eyes."