See What Buhari Said About Outgoing Irish Ambassador, Sean Hoy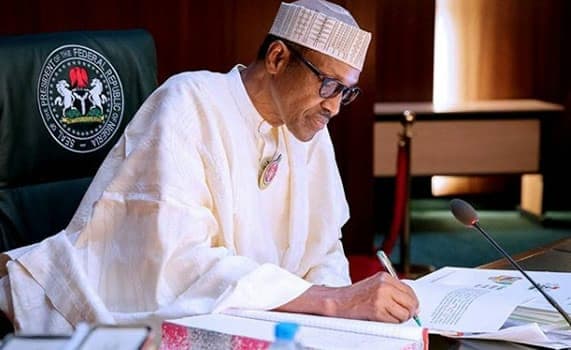 President Muhammadu Buhari, Friday expressed Nigeria's appreciation to the Republic of Ireland and its people for standing by Nigeria during her difficult moments, citing their support during the Civil War, and the current efforts to rebuild the devastation in the North-Eastern parts of the country.
Buhari while receiving the outgoing Ambassador of the Republic of Ireland, Mr Sean Hoy, during a farewell visit to State House, Abuja, spoke on the effort of the Irish doctors and priests in their humanitarian support for the country.
"Nigeria and the Irish Republic enjoy excellent bilateral relations marked especially by the work of Irish medical teams and missionaries during the civil war, and the ongoing efforts in dealing with the humanitarian situation in the North-East.
"We appreciate what your country is doing for us", Buhari said.
The president also took the opportunity to appreciate the out going ambassador for strengthing the relationship between both countries.
Mr Hoy said he was leaving Nigeria to his next post, Brazil, with mixed feelings considering the enormous goodwill he enjoyed in Nigeria, and the improvements in the relations between the two nations.
He promised the continued assistance of his country to the efforts in rebuilding the North-East, stressing that, "It concerns all of us. We will continue to support you."
Source: Naija News