Former US President, George H.W. Bush Is Dead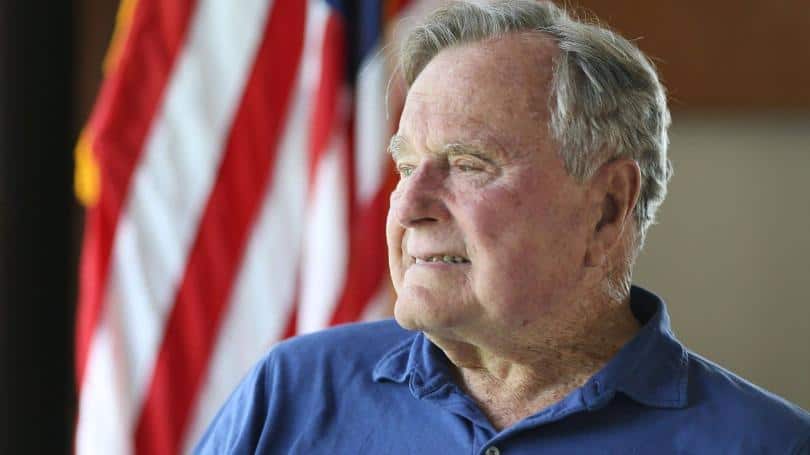 The former President of the United State of America, George H.W. Bush has been declared dead.
The former US President died at age 94 on Friday in Houston, according to a statement that was released by his spokesperson, Jim McGrath.
"George Herbert Walker Bush, World War II naval aviator, Texas oil pioneer, and 41st President of the United States of America, died on November 30, 2018.
"He was 94 and is survived by his five children and their spouses, 17 grandchildren, eight great-grandchildren, and two siblings.
"He was preceded in death by his wife of 73 years, Barbara; his second child Pauline "Robin" Bush; and his brothers Prescott and William or "Bucky" Bush."
This is coming after his wife, Barbara Bush, died at age 92 on April 17. According to CNN, the 41st president of the United States, lived longer than any of his predecessors.
Bush is survived by his son, Jeb, the former Florida governor and 2016 presidential candidate; sons Neil and Marvin; daughter Dorothy; and 17 grandchildren.
He will be buried at his presidential library in College Station, Texas.
Download NAIJA NEWS app: