YORA Slams PDP Over Call For The Dismissal Of INEC Boss, Mahmood Yakubu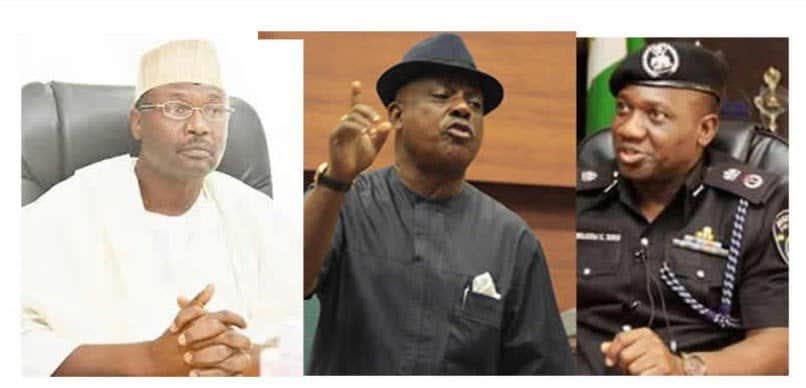 The Yoruba Revolutionary Assembly, (YORA) has described as uncharitable and politics taken too far, the call by the National Chairman of the Peoples Democratic Party (PDP) for the sack the of the Chairman of the Independent National Electoral Commission (INEC) Professor Yakubu Mahmood Yakubu.
PDP demands resignation of INEC Chairman Mahmoud Yakoob and Inspector General of Police Ibrahim Idris. Insists INEC chair has no will power to conduct free and fair elections and IGP Idris is working for ruling party APC.

— Babasola Kuti (@SKSolaKuti) November 29, 2018
The group said it viewed Chief Uche Secondus's call, where he demanded for the INEC boss's resignation, in order to guarantee a credible 2019 poll, as too ridiculous to be heard, from any serious political party, when elections are less than 80 days away.
Speaking through its Secretary General, Comrade Joseph Olarinde, YORA said the PDP should desist from the politicisation of serious issues such as the credibility of an election, as it is a known fact, that credible election itself is an alien practice in the PDP, and desperately seeking to impugn on the credibility of the electoral commission and its leadership, will not in anyway, help to increase the fortune of the party.
The group further wondered why the PDP, is so persistent about getting the INEC Chairman removed, even at a time, when several other political parties, local and International organisations continue to repose their confidence in him, towards giving the country, a free, fair and credible elections, and while other critical stakeholders, are working with the commission, towards ensuring a successful 2019 elections.
YORA further said it sees the call by PDP, "as a serious attempt at demoralizing the INEC and its leadership, who are currently working around the clock, despite the very limited available resources, to ensure that it gives Nigerians the desired credible elections come 2019."
"We are really dismayed, over the inability of the PDP, to acknowledge the efforts and landmark achievements, that have been made by the INEC under the leadership of Professor Yakubu Mahmood, since assuming office as the head of the commission."
"As patriotic Nigerians, we have observed the series of a well-funded and politically orchestrated falsehood and the campaign of calumny against INEC and it's leadership from some politicians and ethnic champions. While it is an open secret that some unpatriotic politicians are hell-bent on discrediting the efforts of the Commission, we urge Nigerians to remain steadfast in their support and be rest assured, that coke 2019, INEC will deliver on its promises of a free, fair and credible elections."
The group thereby urged President Buhari, to ignore these self serving call, while also urging Nigerians to keep supporting INEC, as we move towards the 2019, General election.