I'll Tackle Akure Airport Challenges –Akeredolu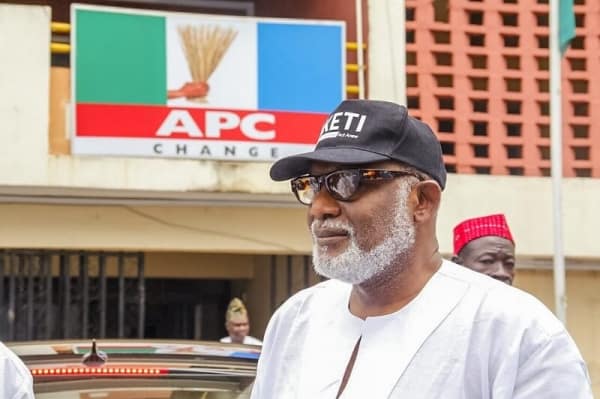 The governor of Ondo State, Rotimi Akeredolu, has assured the National Airspace Management Authority (NAMA), that his government will resolve some of the challenges confronting the Akure airport.
The governor made this promise, when he received Mr Adebayo Ogunleye, the new Airspace Manager of NAMA at the airport on Thursday in Abuja.
He said the Akure airport, billed to be a cargo port, was very important to the economic programmes of the present administration in the state.
"We will see what to do about the runway lights, bad roads and lack of vehicles, '' he said.
The governor said that 2019 Budget will capture whatever the state government would do in form of assistance.
Earlier, Ogunleye said the agency was committed to the safety of travellers and would continue to ensure the efficacy of equipment for successful flights.
"We have been trained on all sorts of equipment; I was sent here to be part of the team that would install the Instrument Landing System (ILS) that would be deployed to this state," he said.
He explained that the ILS enabled flights at all times would allow the pilot to land even in adverse weather conditions.
The manager, however, appealed to the governor to assist the agency in fixing the airport's runway edge light that would enable flights to take off and land at night.