Simeone Tips Antoine Griezmann For Ballon d'Or Award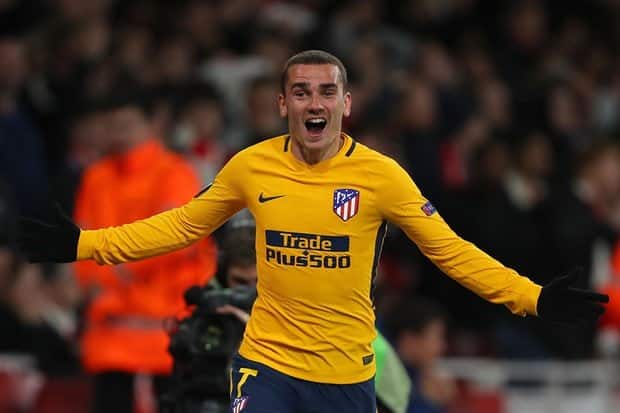 Ahead of the 2018 Ballon d'Or award, Atletico Madrid manager, Diego Simeone, has tipped Antoine Griezmann, to win the award ahead of Juventus star, Cristiano Ronaldo and Barcelona forward, Lionel Messi.
The coach claimed that his player deserves the award ahead of Ronaldo and Messi because he won the 2018 FIFA World Cup in Russia, Europa League trophy and the European Super Cup.
Recall that Griezmann, Ronaldo and Messi were shortlisted for the 2018 Ballon d'Or award last month.
Simeone while speaking on who deserves the award said, "We can safely say that Cristiano [Ronaldo] and Lionel Messi are the best footballers in the world.
"But not in this 2018.
"At this lap, Antoine was superior to everyone, nobody did what he did for his teams.
"When a footballer makes sure that the whole team can work based on his brain, it has an incalculable value."
Simeone added, "France plays thanks to his intelligence, when he is well physically and mentally, there is no player in the world who know how to see and play football like he does.
"And even looking beyond the titles he won this season, the World Cup, the Europa League and the European Super Cup, there was no soccer player who was more important to the team than Griezmann."
The 2018 Ballon d'Or award ceremony will take place on December 3, 2018, in Paris.