Nigerian Refineries Cannot Be Ready In 2019 Again – Kachikwu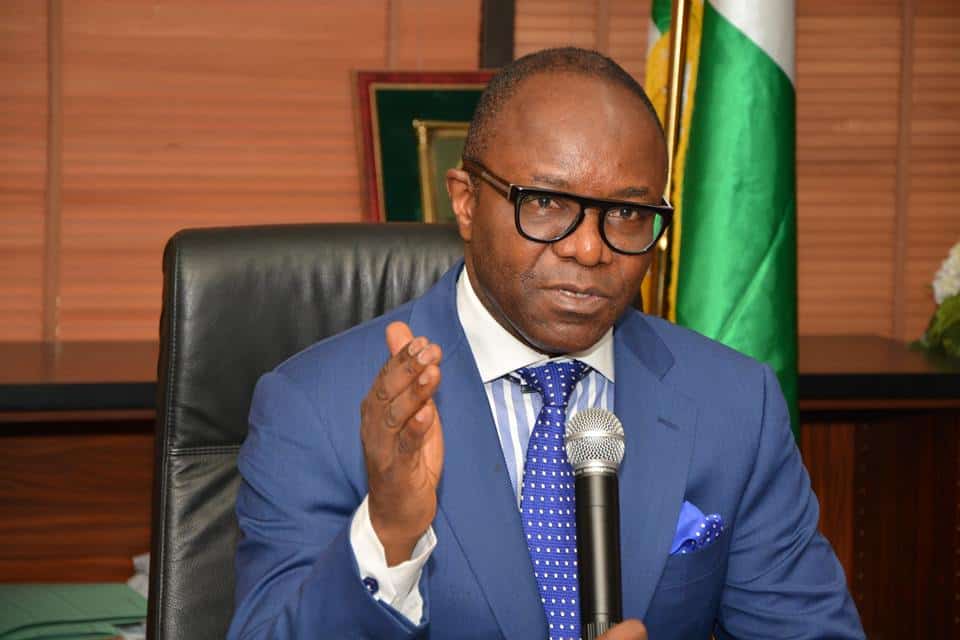 The Nigerian Minister Of State for Petroleum, Ibe Kachikwu has revealed that the plans by the Nigerian government to fix Nigeria's moribund refineries and make them work in utmost capacity has once again been postponed until 2020.
Mr Kachikwu spoke in Lagos on Monday at the 18th edition of the International Biennial Health Safety and Environmental (HSE) Conference on the oil and gas industry in Nigeria organised by the Department of Petroleum Resources (DPR).
Also, contrary to his earlier claim of 2019, Mr Kachikwu said Nigeria's refinery capacity will reach expected 1.1 million barrels per day in 2020.
The minister said this will be achieved when Dangote Petrochemical refinery's 650,000 bpd, Nigeria's four refineries of 450,000bpd capacity and three modular refineries come on stream.
Last year, Mr Kachikwu had in an interview with BBC vowed to resign if Nigeria continues to import fuel by 2019, Naija News recalls.
In the interview, which lasted 23 minutes, Mr. Kachikwu promised to deliver on the completion of the refineries, noting that he was committed to delivering a future for oil in Nigeria.
When specifically asked when the country was going to be self-sufficient in terms of refining petroleum, Mr. Kachikwu declared that 2019 had been set as the target.
"2019 is the target time… I target 2019 . If I don' t achieve it, I will walk (resign)…I put the date and I will achieve it," the minister had said.
Bro nothing is happening. The govt are waiting for Dangote refinery. 3 yrs is more than enough to get the refineries working or sell them off like the Indorama petrochemical.

— OluwaDumo (@fynefaced) November 24, 2018
But speaking in Lagos on Monday, the minister said Nigeria's desire to achieve fuel sufficiency may not be realisable in 2019 but in 2020.
According to him, 10 out of over 20 private modular refineries of about 400,000 refining capacity have shown serious commitment, three of which he said may come on stream in 2019 while Dangote refinery is expected to come on stream in 2020.
He said, "I am very excited about the development as they tend to create fuel sufficiency as well as employment opportunities. We are also working hard to see the Nigerian National Petroleum Corporation (NNPC)'s four refineries coming up with 425,000 b/d in 2020.
"Hopefully, we will be having board meeting next week where we will take some soft landing decisions for the commercial investment on the refineries. In all, we are expecting about 1.1 million barrels refining capacity by 2020."
Nigeria produces an average of 1.8 million barrels of oil daily, from which it generates resources to fix overheads, infrastructure and other government concerns. The nation however imports its products despite being one of the world's top producer as its refineries have been moribund for years.
The FGN has not been able to revive Nigeria's 4 moribund refineries in 3 years. Now they want to build a pipeline & a refinery for Niger Republique. Make this man talk true: he is more loyal to Niger/fulani than to Nigeria. In January, gmb announced 800 km rail project Kano-Niger

— Kunle Phillips (@Kaypinski) July 25, 2018
Download Naija News App. Advertise with us. Send us enquiries and press releases.