Nigerian Immigration Service To Guard Nigeria's Border With Cameroon, Chad And Niger Republic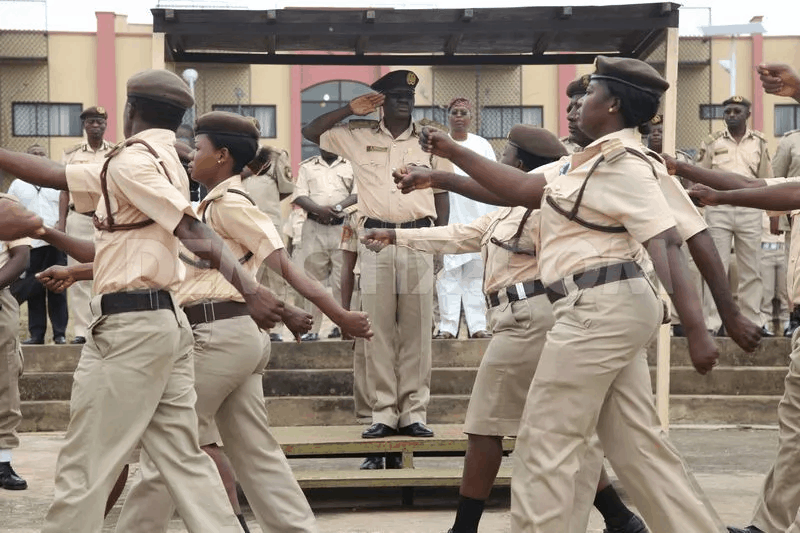 Nigerian Immigration Service Take Positions At Cameroon, Chad and Niger Republics Border In Borno State
Rural communities bordering Cameroon, Chad and Niger Republics in Borno state, will henceforth be monitored by Immigration officials to facilitate the achievement of permanent peace in the state and the country.
President Muhammadu Buhari has empowered the Nigerian Immigration Service and other security agencies to work as a team to ensure the proper patrol of the border communities.
Comptroller General of the Nigerian Immigration Service (NIS), Alhaji Mohammed Babandede, said these at a dinner marking the 3-day Comptroller-General's Annual Conference in Maiduguri.
He acknowledged the return of sufficient peace across the state in contrast with the impression created by the people outside the state that the Boko Haram insurgency was still wrecking the entire state.
"We took the advantage of ths 3-day event to pay private visits to some places and we observed the sufficient restoration of peace," Babandede.
Expressing gratitude to Governor Kashim Shettima and the people of Borno state for their resilience, he assured the officers and men of the (NIS) state command that he would do his best to ensure the desired border patrol.