6 proven ways to effectively sell online in Nigeria in 2019
Are you an offline business owner looking to ways to sell online but don't know where to begin? As hard as it may seem, there are some really simple but effective steps that you can follow to achieve business growth through online channels.
But first, let me point out why you should get really serious about selling online?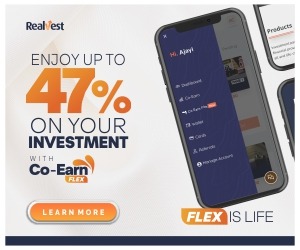 Today, Internet is a very big space that can help you reach a lot more customers (both local & global) as compared to a local office or shop. According to a most recent report, the Nigeria Ecommerce's Market size alone is currently predicted to be around 4.5 trillion Naira in 2018. This figure is expected to grow 3-4X in the next 10 years. So this is a big opportunity for anyone looking to do business online.
Most people now search for a product or service online before buying it either online or offline. So if you want to be identified by these users then your business has to be online. It is just a matter of being visible to your target customers & connecting with them.
With that in mind, here's a checklist of effective methods for you (especially if you are a beginner or a small business owner) that will help you to sell your products and services online to reach maximum people.
List your products on Marketplaces
Jumia & Konga are the largest online shopping stores and Marketplaces in Nigeria. Jumia is the 10th most visited website in Nigeria & Konga is the 32nd according to data by Similarweb. Both these websites have massive traffic, active user-base & targeted reach in Africa for many Ecommerce Verticals.
Now the great news is that both these sites allow third party sellers to list their products on their websites & showcase them infront of their large audience for a commission ranging from 4% to 20% which is charged on every successful sale.
You only need to list your in-stock products with your pricing, and everything else like customers handling, shipping, order fulfillment etc. will be handled by these online shopping marketplaces.
Takeaway: This is a nice option if you are beginner seller because of the ease of selling with these platforms. But the downside is the considerably higher fees & less control over any buyer disputes.
Build your own Online store
John A. goes to a XYZ marketplace & buys a t-shirt that you sell, you ship the t-shirt, pay off the commission to the marketplace & make some money in the end. Sounds good right?
Actually not! With most marketplaces, you will never get the customer details of shoppers who are buying your products. So you will never know that the name of the shopper was John from Ikeja.
The reality is that with marketplaces, most customers may not even realize that they are buying from you instead thinking that they are buying from the Marketplace directly. This limits your opportunity to build a brand or sell more products to existing customers who bought your last product.
You may be worried that it's really expensive to start your own store.
But according to Karan Singh from DomainKing.NG, a leading web hosting company in Nigeria, "Most businesses think that it is very difficult to sell online. There is a common misconception among businesses that it is inconvenient & expensive to build an online store. But that's far from the truth.
Infact, it is really cheap to setup your website with a store. MSMEs have far more to lose in the long run by not being online, as more people are increasingly searching for products & their reviews online."
A simple website with an online store can be setup within a few hours. All it takes is a platform like Woocommerce, Magento or Shopify depending on your choice. If you choose Magento or Woocommerce then all you need is a domain name for your brand and good web hosting to host your website.
If you create your own store then it can offer you a few notable benefits.
Control over your brand visibility:With your own website, customers will remember you & are much likely to come back again to buy other products that you sell.
More profits:Moreover, running your own online store will increase your margins as you no longer need to pay brokerage fees to any marketplaces. You can spend more on marketing strategies to gain more direct customers or even improve the relationship with your existing customers.
Takeaway: If you want to create a brand with a lasting image in the mind of your customers, then you should definitely build your own website with a store on it.
Leverage Facebook:
According to a report, there are now over 26 million active users of Facebook, Instagram & Whatsapp in Nigeria. This means that almost every 1 out 4 Nigerian internet user is actively using these websites.
Many Nigeria artists & brand are creatively using Facebook to build & connect with their fan base. This is because, your fans are very likely to buy from you or become the promoters of your brand, gaining you your next customers.
Facebook also allows you to show highly targeted ads to users on their platform. Let's say that 90% of your customers are from Lagos & Abuja with average age of less than 30, and all of them like Football. If you know the demographics of your old customers then you can use Facebook to show super targeted ads to a custom audience & bring them to your store.
It gets even more interesting. Let's say that you have launched a new product. You can use Facebook to upsell your new products or services to your old customers by showing them ads. All of this is possible if you are using Facebook.
Takeaway: You are very likely to find your ideal customer through Facebook. Maintaining your Facebook page & advertising it could be a very effecting branding strategy especially if your product or service has a mass consumer appeal like in case of smartphones or fashion products.
Implement a solid Content Strategy
Do you know that most users do a full research for a product or service on Google before reaching any buying decision. Its possible that even you landed on this post while searching for ways to complete online.
What if I tell you that there is a way to showcase yourself in-front of these researchers & convert them into your customers? This is totally possibly with the right content marketing.
Let's say that you sell the best Ankara. Now think of all the other words that come to your mind when you think about your product. For starters, it could be Ankara styles, gowns, tops etc.
This is exactly how your customers are thinking. They want to know everything about the product they want to buy so they will search for all these keywords online. To target these customers, you should create highly engaging content like blog posts about Ankara, videos of its latest styles etc. & share them on your website. Connect this with proper SEO & boom! You will have now have traffic for all the words that your customers are searching.
Takeaway: An effective content strategy means that you should be visible to your target customers at every point of their buying or research phase.
Be Mobile Friendly
Smartphones and other mobile devices are preferred methods of accessing internet among Nigerians. Its very evident in the fact that 90% internet users in Nigeria use their mobile devices to access the internet.
If your website & store are not mobile friendly then you would be losing out on potential traffic & your next sale. Your store should be responsive (mobile friendly) & this can be achieved very easily if you are using WordPress on your website.
Takeaway: You should implement a mobile first strategy so that your customers can complete their purchase even on their mobile devices.
Build your Email List
Effective email marketing can be very powerful. If you have a blog where you post content related to your products then you can implement this strategy very effectively.
Let's say that you get 100s of visitors daily on your blog. All of them might not be interested in buying your product immediately. But they could become buyers of your product in future as they showed initial interest in content related to your product.
What if you could get their emails or contact information & pitch them your product again after some time when they are ready? Sounds tempting right?
With WordPress you can start building your email list in a matter of minutes. Once you have regular leads coming in, you can nurture these email leads & categorize them into your sales funnel. You can then send regular content related to your product to these leads, based on the stage of the funnel they are in.
Takeaway: With an email list you can convert visitors into your customers.
Conclusion
Selling online is not easy, however if you stick to it then you will definitely get the results that you are looking for. There are other important strategies that you can consider to effectively sell online. Even implementing these 6 techniques correctly can deliver tons of value of you.
Source: Naija News