Kenyatta Of Uganda Didn't Have To Debate To Become President, Neither Does Buhari – Keyamo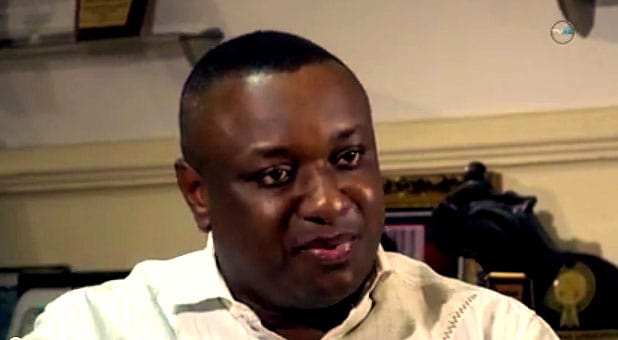 Festus Keyamo, Muhammadu Buhari Campaign Organisation's spokesman has said Buhari's campaign war room will be the ones to decide, collectively with the president, if he would be debating ahead of the 2019 presidential elections.
Keyamo argued that Uhuru Kenyatta of Kenya did not debate, yet he won the presidential elections.
"In the past, Buhari has taken active part in televised debate, so nobody can argue that he is somebody who is camera shy," Keyamo said, while speaking on Arise TV on Monday.
"So the decision, whether he would take part this time must be a collective decision of the entire 'war room'. Giving, for example, those who are organising it and all the circumstances taken into consideration.
"I do take as a basic rule that the Nigerian people must hear from their candidates, but the decision as to yes or no cannot be my sole decision.
"The advice will be a collective decision, it is not my advise alone. Don't forget that you cannot take these things in isolation of the circumstances.
"For instance, it happened in Kenya, Uhuru Kenyatta refused to take part in debate December last year. Why? He felt the process was skewed.
"At times, some things are designed and you know that they are core people there, who are hostile to government or who are hostile to your candidate as the case may be.
"Either way, Uhuru Kenyatta did not take part in the debate, but he won. He won resoundingly. So, as important as that is, at times the people may also understand."
Speaking about the Osun state Guber elections held in September 2018, Keyamo said the All Progressives Congress (APC) candidate debated, while his Peoples Democratic Party (PDP) counterpart danced his way to 250,000 votes.
"Look at Osun state recently, I mean, there was a neck-to-neck race and the candidate of the PDP ran away, he was only dancing, and dancing took him to over 250,000 votes, almost becoming governor," Keyamo added.
He said Buhari's strongest campaign point is his ability to "squeeze water out of stone".
The senior advocate of Nigeria (SAN) said Nigerians trust President Buhari, and if the PDP puts this in perspective, Atiku Abubakar would quit his campaign and concede the 2019 election "tonight".
The Nigerian Election Debate Group (NEDG) and Broadcasting Organisations of Nigeria (BON) presidential debate is scheduled to hold on January 19, 2019
Download NAIJA NEWS app: