Kaduna Power Plant: 4 Of 8 Trubines Ready To Be Powered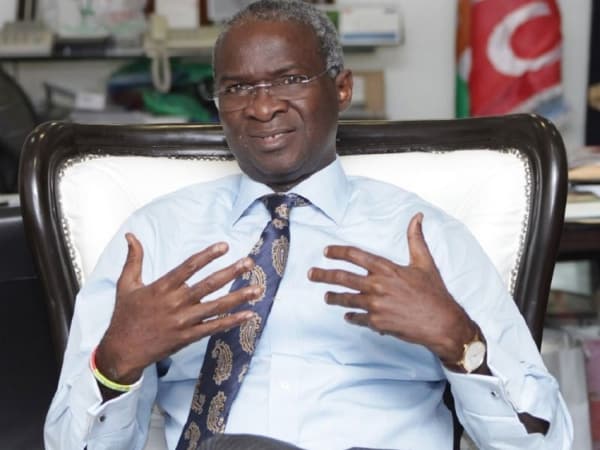 Fashola Inspects Kaduna Power Plant
Work on the Kaduna Power Plant is progressingas Rockson Engineering Limited, the company handling it confirmed that four out of the eight turbines in the plant are completed and ready to be powered.
Mr Sunny Okwedi, the Project Manager of the company, said this on Sunday in Kaduna during an inspection of the project by the Minister of Power, Works and Housing, Mr Babatunde Fashola.
He said that the four completed turbines would not be switched on until the Power Control Motor (PCM) was installed with the switch yard commissioned.
"I cannot say exactly when the four completed turbines will be switched on because we have a management change; there is a receiver manager that just came in.
"The installation of the PCM and the commissioning of the switch yard are important to power the turbines and those contracts have to be reactivated before we can make headway.
"We have done the cabling works, the pipe connection, the fuel tank with the switch yard and its control building almost completed.
"The PCM is already on site and from the discussion with our receiver managers, we are going to start the process of installation by next week," he said.
He said that the engineering work on the project was 98 per cent completed, procurement 93 per cent and construction 76 per cent.
On his part, Fashola said that progress had been made in the 215 megawatt power plant since his last visit over a year ago.
He said that the switch yard, the fuel tank and other ongoing and some completed facilities in the power plant had not gotten to their current stage during his last visit.
"We have also tested four of the turbines, preparatory for commissioning, so there are essentially four turbines that are ready to go.
"So every megawatt we can deliver from this project, considering that each of the turbines is 25 megawatts, is additional power.
"Clearly this will boost our incremental power objective and we are on our way; it will just take those man hours and those challenges to get to our destination," he said.