It Is Dangerous To Continue To Keep El-Zakzaky In Custody, Sheik Gumi Warns Buhari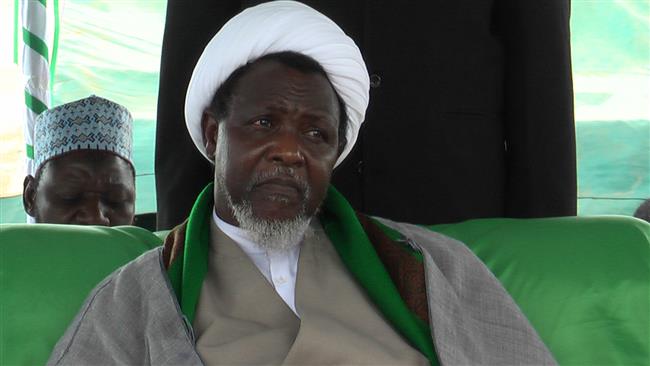 Prominent Islamic cleric, Sheikh Ahmad Gumi, has called on President Muhammadu Buhari to release the arrested Shiite leader, Sheikh Ibrahim El-Zakzaky.
Gumi warned that the continuous detention of El-Zakzaky is dangerous and constitutes a security threat to the country.
According to Gumi, it is necessary for Zakzaky to be released in order to avoid the possibility of another terrorist group emerging in the image of Boko Haram.
The Islamic schorlar made the submission in an interview with THISDAY in Kaduna yesterday.
Naija News recalls Zakzaky has been in detention since December 2015, following a clash between his followers and the Nigerian Army in Zaria, Kaduna State.
There have been court judgments ordering his release on bail but the federal government has so far, failed to oblige, insisting that he is being kept for National Security reasons.
His supporters, who are members of the Islamic Movement of Nigeria, have also continuously held protests across major streets, demanding the release of their leader with the protests, many times resulting in violent clashes with security operatives.
"Look at what we are facing now. Shi'ites are getting more militant. I have seen video clips of Shi'ites attacking and throwing stones at police officers. "This is a very serious development. Now they are not afraid of security agents, they want to revenge. In trying to revenge, they may start looking for weapons that would be effective.
"We are dealing with Boko Haram and now Shi'ites are coming up. I have been suggesting that their leader should be released. Look at the leader of (Indigenous People of Biafra (IPOB), Nnamdi Kanu, when he was released, the South-east became calm.
"If he were still in incarceration, the situation there would have been serious," Gumi said.
He added that government needs to respect court orders and order his release.
"They should release Zakzaky, moreover they are covered by the court and the court ordered for his release.
"He is beginning to realise and recognise the authority of the country because if he is granted bail and he accepts bail conditions, it means he recognises the authority.
"But when you continue to incarcerate them, they will develop resistance. This is exactly how Boko Haram started. So the problem is being manhandled."
"I am not Shi'ite and I don't support some of the things the Shiite does, but as Nigerians, we have to support them humanely."
Emphasizing his position, Gumi recalled that he had cause to openly advise the Shiites to stop blocking roads before the clash they had with security operatives in 2015.
"Exactly a year before they were attacked, I wrote an open letter to the Shiite leaders advising them to stop blocking roads.
"I told them if they continue blocking roads, something bad will happen one day. I have been advising the Shiites and the government to do the right thing. Let them release him and let him fulfill the bail conditions.
"The Shiites must live like Nigerians, there is no problem taking a stadium or a square to do their religious programmes like others do, but they should not block the roads. They should not abuse people's sensibilities." Gumi said.