Buhari Asks Aggrieved APC Members To Go To Court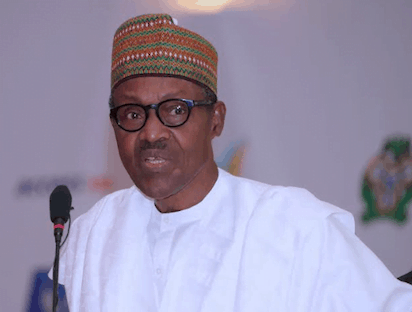 All Progressives Congress (APC) members who were aggrieved over the primaries for the 2019 elections are free to seek redress in court.
This was noted by President Muhammadu Buhari, one week after the national working committee (NWC) of the ruling party threatened to punish members who filed legal action against the party.
The NWC had asked aggrieved party chieftains to resolve their disagreement with the party internally.
"We strongly advise such members to withdraw all court cases, while approaching the appropriate party organs with a view to resolving any outstanding disputes," the committee had said in a statement.
"In addition to this, aggrieved members are urged to take full advantage of the reconciliation committees the Party has put in place.
"APC members should understand that as a progressive party that operates on the principle of change, it is not a matter of choice to keep to the rules."
But in a statement, Femi Adesina, Buhari's spokesman, quoted the president as saying the courts remained the last option for the amicable resolution of disputes.
He insisted that the party must allow the aggrieved members to fully explore their democratic and legal rights.
The APC, in a decision ascribed to the National Working Committee (NWC) had last week threatened to punish members across the country who had dragged the party to court over various issues.
"We can't deliberately deny people of their rights. We agreed that party primaries should be conducted either through direct, indirect or consensus methods, and if anyone feels unjustly treated in the process, such a person can go to court," he said.
"The court should always be the last resort for the dissatisfied. For the party to outlaw the court process is not acceptable to me."
He expressed dissatisfaction with the position of the NWC.
Governors and some members of the national assembly fell out with the NWC led by Adams Oshiomhole after the primaries.