Singer Banky W To Auction Car For Charity After Being Trolled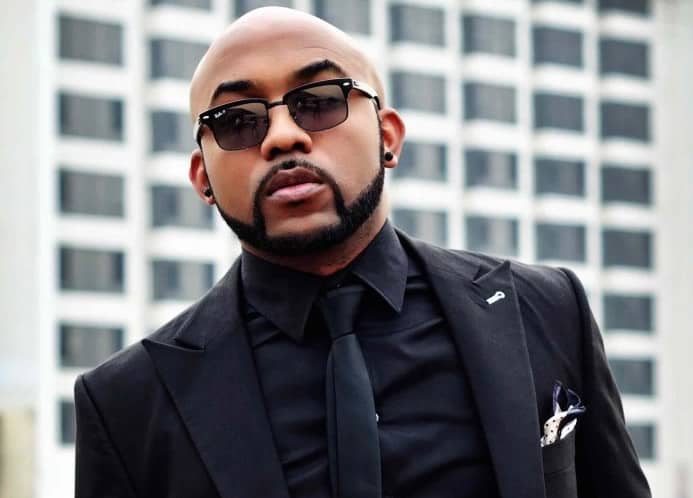 Nigeria's sensational musician and actor, Olubankole Wellington, a.k.a Banky W, has disclosed that he will be auctioning his nine- year old Range Rover Sports, and giving out the proceeds of the auction to charity.
Naija News understands that two ladies had dragging and stalking' Banky in a video on social media for driving an old car in spite of his class and status.
In his unique response to the ladies on his instagram page, the musician said that he will be auction the car and the money from the auction will be given to charity.
He said that the money would be donated to "Vocational School for the Blind" in Oshodi, Lagos and the "Pink Oak Cancer Trust Fund".
"This Range Rover has been so good to my Madam and I, but this Saturday, Nov 24 we are auctioning it to raise money for The School for the Blind, and for @pinkoaktrust…
"If you're looking for a used Car, buy this piece of Nigerian Pop Culture history instead. It has been in more videos and movies than any other option out there lol.
"It was also the subject of a stalker video some months ago. Point being, it's famous, and these charities need our help.
"So come through on Saturday and bid on this and many more cars… Hit up @cars45ng @carsbazr with any questions #Carsbazrliveauctuon #Cars45BankyWCharityChallenge #BuyBankysRange #hope19," he captioned the video.
"Also, it is a 2008 Range Rover Sport, not a 1999. Amen and Lol. Oh, and additionally, it's currently for sale to the highest bidder.
"I had decided last month that I'd sell it, and whatever I got for it, I'd hand over to the "Vocational School for the Blind" in Oshodi and the "Pink Oak Cancer Trust Fund.''
Banky W further explained that the car would be auctioned online with autograph of his celebrity friends to enable him raise funds to support his aunt, who works as a volunteer in the school.
"You see, I've never found it necessary to own more than one car. Mostly because I can only ever DRIVE one car at a time; and when I bought the car in 2011, I promised myself that I would never buy another car until I owned the home I live in.
"To me, owning a nice car might help me LOOK like I was doing okay, but owning a nice home would help me KNOW. The way my mind is set up…what good is owning a Rolls Royce, if I'm still paying rent on the house I park it in?" he wrote.
Download Naija News App. Advertise with us. Send us enquiries and press releases.