Fire Service In Kaduna State Trains EFCC, ICPC Officials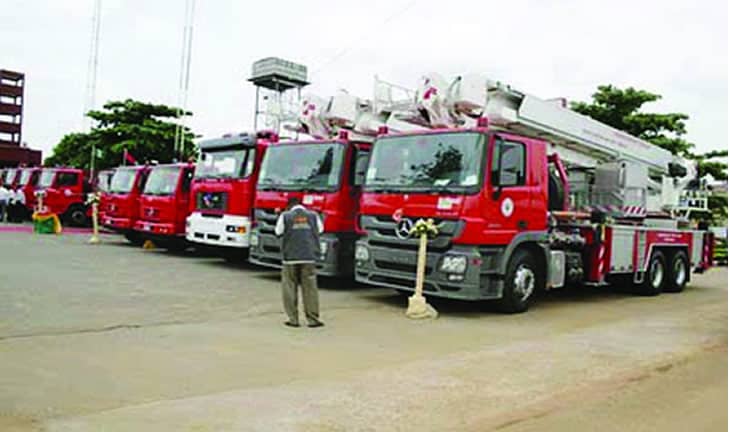 Kaduna State Fire Service Trains EFCC, ICPC Men To Control Fire
The Kaduna state Fire Service says it has trained Economic and Financial Crimes Commission (EFCC) and the Independent Corrupt Practices Commission (ICPC) staff on fire prevention in the state.
Mr Paul Aboi, the Director Fire Service made this known in an interview with the News Agency of Nigeria (NAN) today, in Kaduna.
Aboi said that the training was vital to ensure safety in any organisation.
He said that the training was carried out to sensitise staff on how to handle and prevent fire outbreaks in offices.
"The training will also encourage workers in the state to spread the knowledge across to others as well as periodically training service fire extinguishers among others.
"Organisations safety is one of our watchwords, considering the type of job they do, which has to do with handling sensitive documents, lives and property," he said.
Aboi said that it was mandatory for government organisations to have such training to handle and avert fire disasters.
"Whether in the offices or at home, we need to get acquainted with integrated firefighting techniques, which include prevention, protection and reaction.
"This is in order to know what to do before, during or after any fire outbreak," he added.
He said that the training focused more on causes of fire, fire mitigation and practical demonstrations of how to handle fire disasters during fire outbreaks, using different types of fire extinguishers.
The director said that the state fire service would continue to sensitise the general public on preventive measures against fire.
He said that the Kaduna Fire Service had carried out fire safety inspections on 58 MDAs in the state taking proactive measures to ensure that safety provisions were made in all public places.
According to Aboi, that all these measures will assist in preventing fire outbreaks.