Court To Rule On Right Of House To Probe Ganduje On Dec 6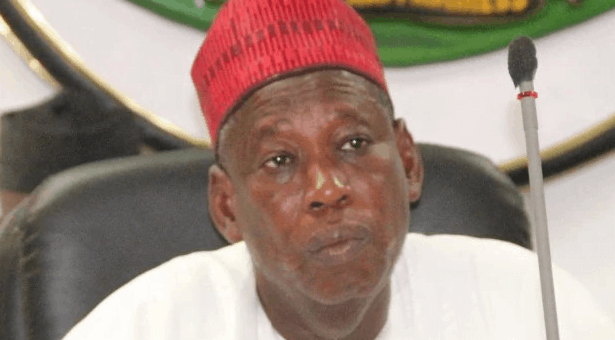 A Kano High Court have fixed Thursday 6th of December to give judgment on whether the State House of Assembly is empowered to look into the bribery allegation against Gov. Abdullahi Ganduje.
Mr Mohammed Zubair, the National Coordinator, Sustainable Democracy in Nigeria, a NGO, challenged the house's constitutional right to investigate the bribery allegation before the court.
When the case came up for hearing on Wednesday, counsel to the Kano state House of Assembly, Mohammed Waziri argued that the Assembly had the power to investigate any person including the governor for the purpose of making laws and checking corruption.
He added that the immunity of the governor does not reduce the power of the State House of Assembly to investigate him.
Waziri, who accused the plaintiff in the matter of attempting to undermine the constitutional power of the state's legislature, prayed the court to dismiss the application filed by the counsel to the plaintiff
However, in his argument, counsel to the plaintiff, Nuraini Jimoh said the House had the power to investigate the governor in view of the fact that it would conduct the investigation in order to expose corruption specifically mentioned by the constitution.
"What the House is investigating is no doubt a crime against the governor. But by doing so, they are exercising their powers to expose corruption,'' he said.
The state Attorney-General and Commissioner for Justice, Ibrahim Muktar, who was the third defendant in the case, insisted that the legislature has no constitutional power to initiate criminal investigation against the governor.
He added that the job of investigation into criminal matters was exclusive to security agencies (Police) and also such not the job of the legislature as the later has no training to conduct any such investigation.
In his ruling after listening to the argument of both parties, the presiding Judge, Justice, A. T. Badamasi fixed Thursday, Dec. 6, for judgment on whether the state Assembly had the power to carry out the investigation or not.
Naija News understands that Governor Ganduje is contending with allegation of corruption, after series of videos emerged on the internet, where he was capture purportedly taking kickbacks from a contractors.
Download NAIJA NEWS app: