No Disagreement Between Ambode And Me – Sanwo-Olu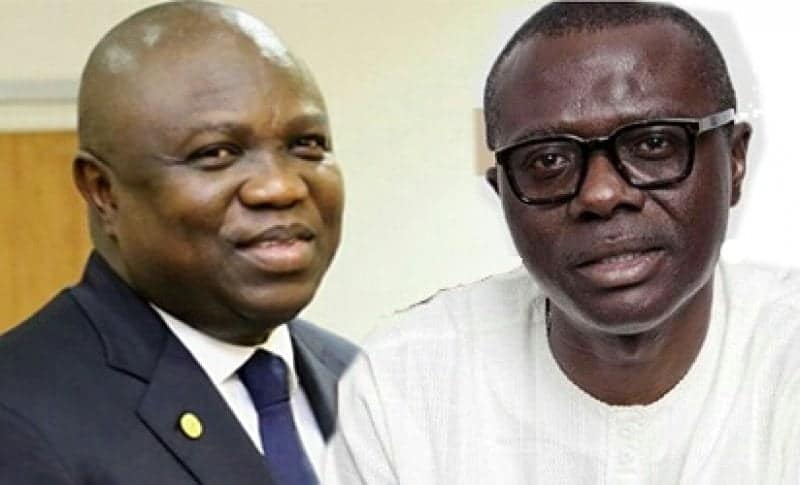 Mr Babajide Sanwo-Olu, the governorship candidate of the All Progressives Congress in Lagos State, has refuted claims that there was conflict between himself and the incumbent governor of the state, Mr. Akinwunmi Ambode.
Sanwo-Olu, despite the comment made against him by Ambode, said that he was in good talking terms with the governor, as they meet and talk regularly.
"On the 'Ambode issue,' let me state it here that there is no 'Ambode issue.' He is my governor. We are one party and our goals are the same. A better and greater Lagos is our challenge," the governorship candidate said on Twitter.
"There is no rancour. We meet. We talk. We are clear about what Lagos needs to excel and that is our collective goal," he added.
Naija News recalls that prior to the party's governorship primary, Ambode had alleged that Sanwo-Olu was unfit to govern the state, as he was undergoing rehabilitation at the Gbagada General Hospital, Lagos.
Ambode, who lashed out at his then opponent after failing to secure the backing of the Mandate Movement for a second term, had said, "The aspirant that has been put up to contest against me (referring to Sanwo-Olu) is not a fit and proper person to take this job."
However, in the Form CF001 he submitted to the Independent National Electoral Commission, Sanwo-Olu debunked Ambode's allegations, saying he had never at anytime been adjudged to be of unsound mind.
Source: Naija News