Sen. Marafa Accuses Governor Yari Of Recruiting 8,500 Armed Youths To Disrupt 2019 Elections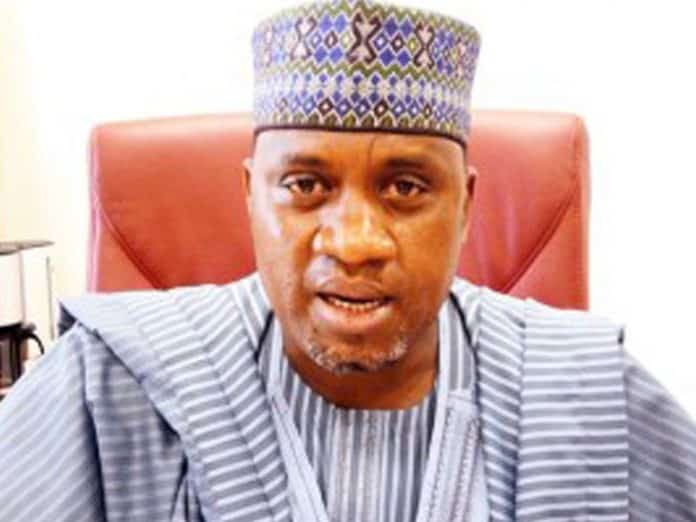 Kabiru Marafa, the Chairman, Senate Committee on Petroleum (Downstream), on Thursday, alleged that the Governor of Zamfara State, Abdulaziz Yari, was planning to disrupt the 2019 general elections in the state.
In his statement in Abuja, on Thursday, he had claimed that he uncovered a plot by Yari to recruit 8,500 armed youths under the guise of Civilian Joint Task Force to cause disorderliness in the state come 2019.
Marafa, stated that the state Governor, had announced on Thursday last week that he had started recruiting 8,500 civilian JTF members to put an end to the killings and kidnappings in the North-East state.
The Senator also alleged that the effort of the Governor to ban activities of self-help groups otherwise known as local vigilantes, was aiding banditry in the state.
He said the governor outlawed vigilantes despite all pleas and suggestions from well-meaning people across the state.
He said, "From our findings around his political circle, Yari decided to recruit the 8,500 youths solely to execute his plot to (allegedly) destabilise the 2019 elections in Zamfara State
"The recruitment is to cause mayhem, terrorise innocent voters and snatch election materials to actualise his desperate desire to hold onto power beyond 2019 by proxy.
"The plan by Yari to use federal might through security agencies to manipulate next year's elections has been stalled by the decision of INEC not to receive any list from APC for Zamfara State."
He further stated, "Yari has therefore decided to arm innocent youths in the state to upturn the will of the people in 2019, since his popularity cannot win a ward for him in the state."
Download NAIJA NEWS app: