APC Chieftain Declares Support For Oshiomhole Amidst Party Crisis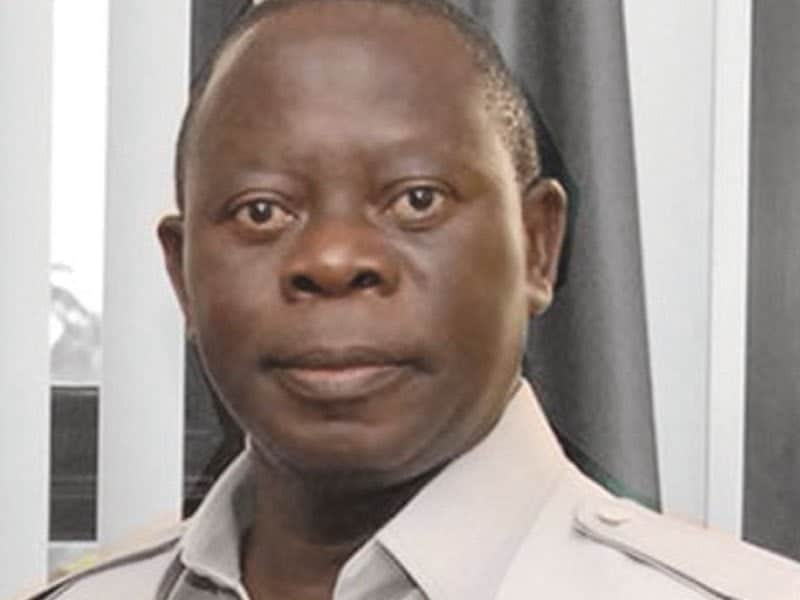 APC Chieftain Speaks On Oshiomhole's Fault In APC Crisis
A Former national chairmanship aspirant of the All Progressive Congress (APC) and a chieftain of the party in Edo State, Chief Ibrahim Emokpaire has taken sides with party's National Chairman, Adams Oshiomhole in the ongoing crisis with some members.
According to a statement Emokpaire said, Oshiomhole deserves the support of all and enjoined all members to support him.
"We all unanimously elected him as the party leader on June 23rd, 2018," he said.
Emokpaire said: "We can see the handiwork of the agent of tenure elongation at play, the same advocates of tenure elongation are mostly behind the removal of the party National Chairman".
He said the election primaries crises were created by those who believe in tenure elongation. " We should not heap the blame on Comrade Oshiomhole, he has given our great party, the APC a strong and unwavering leadership; upholding internal democracy since assumption on duty as the National Party Chairman."
Emokpaire advised that party members should not allow those being sponsored by the opposition to whittle down the authority and strong leadership direction of the party chairman. "Our party, the APC has achieved enormous feat since we came into the government. The President Muhammadu Buhari administration has demonstrated to Nigerians that good governance is possible."
Source: Naija News