Why Nigeria Will Soon Become A Helicopter Producing Country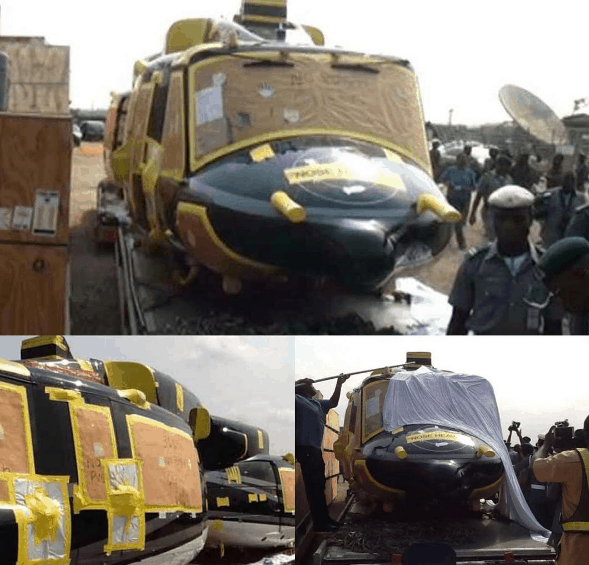 See What NASENI, NCAA Is Planning On Manufacturing Helicopters In Nigeria
Recent move by the National Agency for Science and Engineering Infrastructure (NASENI) suggested that Nigeria may be on the verge of becoming a helicopter-producing country before the end of 2019.
Already, the agency has been given a Presidential marching order to produce made-in-Nigeria helicopters through reverse engineering method.
It has therefore sought partnership with the aviation regulatory authority, the Nigerian Civil Aviation Authority (NCAA), to provide relevant guides to ensure the helicopters to be produced meet international standards.
The agency charged with the responsibility of fast-tracking home-initiated industrialization has placed order for a Dynali H3 easy flyer sport ultralight helicopter for the purpose of reverse engineering, it was gathered.
Executive Vice-Chairman/CEO of NASENI, Prof. Mohammed Sanni Haruna, spoke in Lagos, yesterday, during a courtesy visit to the NCAA headquarters where he was received by the DG, Capt. Mukhtar Usman.
The NCAA DG assured that the authority would partner with the agency to provide guidance in line with global standard and recommended practices in aviation.
He said, "As you know aviation is highly regulated; it is international in nature and that is why NASENI came today for us to partner and work to ensure that international standard and recommended practices are maintained because aviation is a high precision industry, it involves safety and security."
The EVC disclosed that in line with the agency's mandate in Aviation and Aeronautics Technology, it has reached out to potential partners and manufacturers of helicopters.
He said Dynali Helicopter manufacturer was found to be a willing partner, adding that it was selected because its technology is easier to copy, learn, domesticate and modify.
"They are willing to build the capacity of our staff for maintenance, repair, assembly and manufacturing of helicopters in Nigeria", he said.
The EVC assured that before the end of 2019, staff of the agency would have mastered building the helicopters, adding that the agency had in the past produced unmanned aerial vehicles (drones).
According to Haruna, "Research and Development is not one or two – day affair but we have facilities for reverse engineering."
"In fact we have a centre which we call Rapid Prototyping Centre. Any machine that you want to reproduce, we have facilities, advanced manufacturing equipment for that matter on how to give us something fast but then aviation is a high safety and security industry that certain things, we must wait for certification from here (NCAA) before we proceed further." he added.