National Bureau of Statistics Reveal Why It Failed To Release Quarterly Unemployment Reports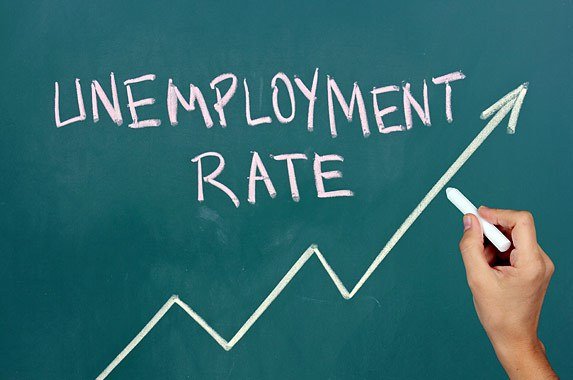 The National Bureau of Statistics, NBS,yesterday came under criticism on Twitter over its failure to release its quarterly report on the nation's unemployment data.
I as a person is proud to work under ur tutelage in NBS and knew the impact and dynamics u av brought to d bureau.That's y I'm always ready jump at anybody on this twitter street dat try's to discredit our data knowing fully well d kinda stress we go tru to get those data.

— Sembags Gafar (@sembags) November 13, 2018
The NBS, largely regarded as one of Nigeria's most vibrant agencies of government for its timely reports, was lampooned by many social media users with some suggesting that its failure to release unemployment figures may be borne out of political considerations.
Trouble started Tuesday when a twitter user, Cheta Nwanze, a researcher and data analyst, tweeted that the agency stopped releasing the figures since the third quarter of 2017 when the nation's unemployment figures increased astronomically.
Mr Nwanze, also suggested that the nation is worse off since the last figures were released.
"These are facts: Under this government, Nigeria's economy has shrunk," Mr Nwanze tweeted via his handle @Chxta. "Under this government, unemployment has doubled from 9.9% in mid 2015 to 18.8% in Q3 2017. Since then, no more unemployment reports. They will try to distract you, but eye on the ball. We are worse off."
The tweet would soon go viral, drawing scathing remarks and criticisms among Nigerians on twitter and other social media platforms.
there are cynics out there who dismiss positive statistics from the NBS and always see them as an attempt to favour the govt of the day but surprisingly, the same people jump to negative statistics from the NBS and use them to judge government performance. That's hypocrisy!

— Bashir Bello (@bashir_bello) November 13, 2018
In his response, a twitter user tweeting via @BBoason suggested that the reports would be released once the federal government completes its ongoing Trader Moni cash transfer to Nigerian petty traders, ostensibly to generate positive results.
"We dare not publish our quarterly #Unemployment Report," he tweeted. "By the time Trader Moni is well circulated, you will see the millions of new jobs figures that would be rolled out."
But in a swift reaction, Yemi Kale, the nation's Statistician-General and head of the NBS, said the agency's failure to release unemployment figures had nothing to do with politics. Mr Kale, tweeting via his verified handle @sgyemikale, explained that the agency has failed to release unemployment data because it has been unable to access budgetary releases.
"U guys need to stop this. I know it's election time but I've said this repeatedly," he tweeted. "Nobody is calling me to manipulate any data or not to release any data. The work can't be completed due to budgetary releases. It's not hard to confirm when last we got data funding and how much."