ASUU Berates Fayemi For Defending Buhari Over Lecturers' Welfare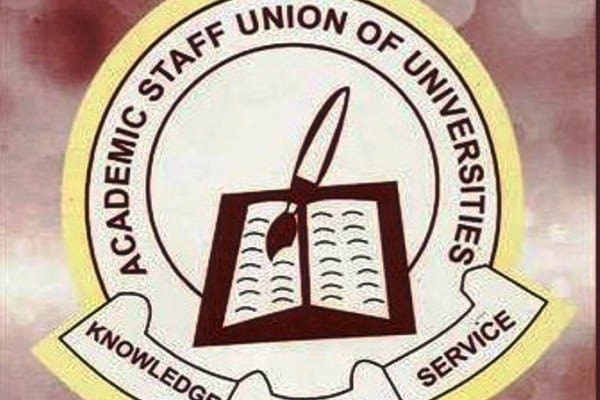 The Federal University of Technology, Akure chapter of the Academic Staff Union of University has warned the governor of Ekiti State, Dr. Kayode Fayemi to steer clear of the affairs of the members of its union.
The Governor, had asserted that the administration of President Muhammadu Buhari has done well in meting out reasonable treatment to lecturers in the country.
The Chairman of the ASUU, FUTA chapter, Dr. Bola Oniya, in a press statement alleged that the members of the union were finding thing difficult since the emergence of President Muhammadu Buhari.
ASUU said Buhari's government inherited a ludicrous budgetary allocation of nine percent in the sector and reduced it to seven percent in the present 2018 budget.
It said, "This is a far cry from the UNESCO's recommendation of 26 percent to which Nigeria is a signatory."
"Since the inception of the current administration, there has been several untoward interferences by certain dramatic personnel in the guise of 'oversight' functions in public universities and thus challenging the autonomy of universities in Nigeria.
"These 'dictations' from various quarters are unwholesome for the smooth running of the universities and against the global best practices. Since December 2015, workers in public universities (state and federal) have been plagued with a shortfall in salaries.
"Three years running, the same problem persists and Ekiti State University will rank high on the list of state universities with the shortfall problem as the university owes workers five months salaries. The governor (Fayemi) may claim that the debt was inherited, but the clock is ticking.
"This may be hilarious to some but to me it is unintelligent. Where did the governor source his information? The basic salary of a professor at bar (to his family) is less than 300,000 monthly and with his other allowances he earns about 500,000 till he retires at 70 years.
"This government has not done anything worthy of praise in the public universities, rather it is fond of trading blames, abdicating responsibilities, dishonouring agreements, insensitive to workers plight, intent to commercialize education and globe-trotting while the citizens are condemned to abject poverty. You (Fayemi) may need to check the scorecard again and wake up from oblivion."
The chapter admonished the governor to face his duties as the governor of Ekiti state by seeing to the masses and the public university in his domain in order to have a different mindset about the ASUU's matter.
Source: Naija News