Obaseki Sides With Oshiomhole Over APC Crisis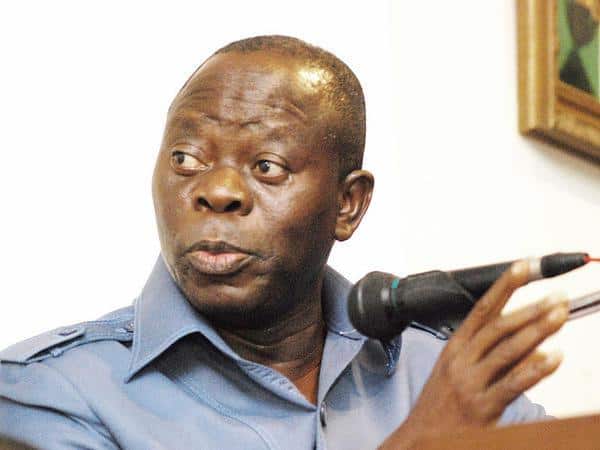 Edo State Governor, Godwin Obaseki Marks Second Year In Office
According to Edo State Governor, Godwin Obaseki, the ongoing crisis in the All Progressives Congress (APC) is caused by some governors who are opposed to National Chairman Adams Oshiomhole, 'because of the change the chairman was introducing to the party'.
Obaseki, who spoke in Benin City at the Church of God Mission during a thanksgiving service to mark his second year in office, said, What Oshiomhole is doing is to institute a regime of change where nobody is above the law,"
Recall that some governors, especially, Ogun State Governor Ibikunle Amosun and Imo State Governor Rochas Okorocha have been locked in a bitter row with Oshiomhole over the party's primaries.
Many Nigerians, under the Muhammadu Buhari-led administration are afraid to commit financial crimes because they know there would be consequences for their illicit activities,"Obaseki said.
Adding that his predecessor, Oshiomhole, was trying to instill a regime of change where nobody is above the law, adding that Nigerians would soon begin to feel the impact of "fundamental changes Buhari is making."
"Some of the fundamental changes started by Buhari/ Osinbajo will manifest shortly. For the first time people are now afraid to do wrong," he said.
Speaking on administration in the state, Obaseki said, instead of dashing people money he would rather invest massively in infrastructure. The governor said he would also support people to grow their businesses.
He said his administration had commenced the training of 4,000 youths to boost security in the state, adding that a new security architecture would soon be unveiled.
He said: "One key element is that whatever we do must affect the people. We are stretching our limited resources to work for the people. We will spend money to work for the people."