NHRC To Investigate Alleged Killing Of 492 Shiiite Members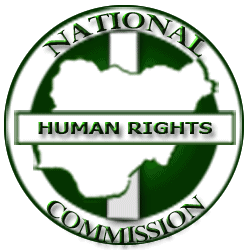 NHRC To Investigate Killing Of Shiite Members Between 2014 and 2018
The National Human Rights Commission (NHRC) is set to look into the alleged illegal killing of 492 Shiites by the army and the police between 2014 and 2018.
The confirmation was contained in a letter dated November 7, 2018 and signed by Valerie Duruh in response to a petition sent by human rights lawyer, Femi Falana (SAN).
In a copy of the letter sent to The Guardian yesterday, Duruh, a staff of the commission, stated: "The complaint is receiving attention. You will be informed of the outcome of our investigation on the matter in due course."
Falana had complained that "in spite of the duty imposed on the Federal Government to respect the fundamental rights of every person living in Nigeria, the army and police had embarked on systematic infringements on the rights of the Shiites to life, personal liberty, fair hearing, freedom of expression, freedom of religion, freedom of association and assembly.
Naija News recalls Shiite members have in the recent past, been involved in several clashes with security operatives particularly in Abuja and Kaduna.
The Shiites are demanding the release of their leader, Ibrahim El-Zakzaky who has been in DSS custody for over two years since he was arrested after a confrontation with the army.
Source: Naija News