USDA's Report On Rice Importation In 2018 As "mischief" – Minister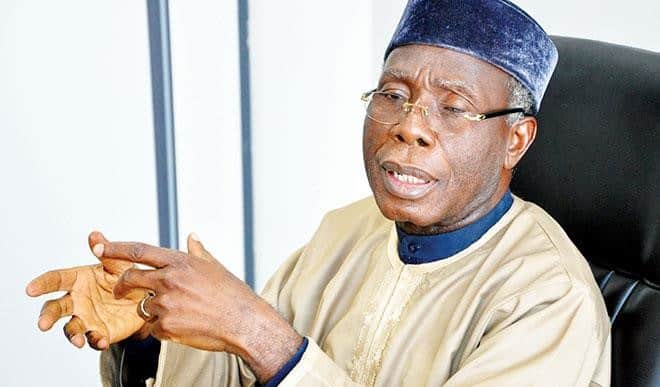 The Minister of Agriculture and Rural Development, Chief Audu Ogbeh, has described the report published to the United States Department of Agriculture (USDA) stating that Nigeria imported about three million tonnes of rice in 2018 has "mischievous".
Ogbeh revealed that no Letter of Credit (LC) for importation of rice have been issued bu the Central Bank of Nigeria in 2018.
The Minister made this known on the sidelines of the distribution of rice and feed milling machines to farmers in Oja Community in Otukpo, Benue State, on Sunday.
According to Ogbeh, the report published by the United States Department of Agriculture (USDA), which alleged that Nigeria imported about three million tonnes of rice in 2018 was malicious.
Although the minister acknowledged that smuggling of rice is still been experienced in the nation's bother, he, however, insisted that the federal government have officially approved importation of rice into the country this year.
He, however, challenged the USDA to prove the authenticity of the claim by providing the details of the company that had imported rice, details of the paid duty at the port and clearance.
"After that report I went to the CBN and I met with the governor on Monday and asked him how many Letters of Credit (LC) they have opened this year for rice importation and he said `not one' and you can ask the CBN governor.
"Some of these reports with all due respect are meant to demoralise our people here.
"Smugglers are smuggling rice, we fight them, we seize them.
"Official importation of rice is as low as it ever was except they can tell us which company imported rice, paid the duty at the port, who cleared it.
"If they don't, let them give us more details of what they found.
"With all due respect, I don't like some of the comments of some of our foreign firms. Everything we do is wrong and Nigerians absorb that message.
"If they are talking of smugglers through the ports in Cotonou, that is a different story, even though I am not sure that about three million tonnes was imported.
"How do they sit out there and know what is happening in our ports. It is incredible,'' he asked.
He added that the government have reduced the amount of rice imported into the country by 90 per cent. He added that states like Kano, Kebbi, Jagawa, Ebonyi and Anambra have made stride in terms of the numbers of rice mills they presently have.
On working with rice farmers and millers to slash the price of locally produced rice, Ogbeh said that the CBN would give low interest loans to them to help reduce the price.
Download NAIJA NEWS app: