I Didn't Visit Tinubu In London – Oshiomhole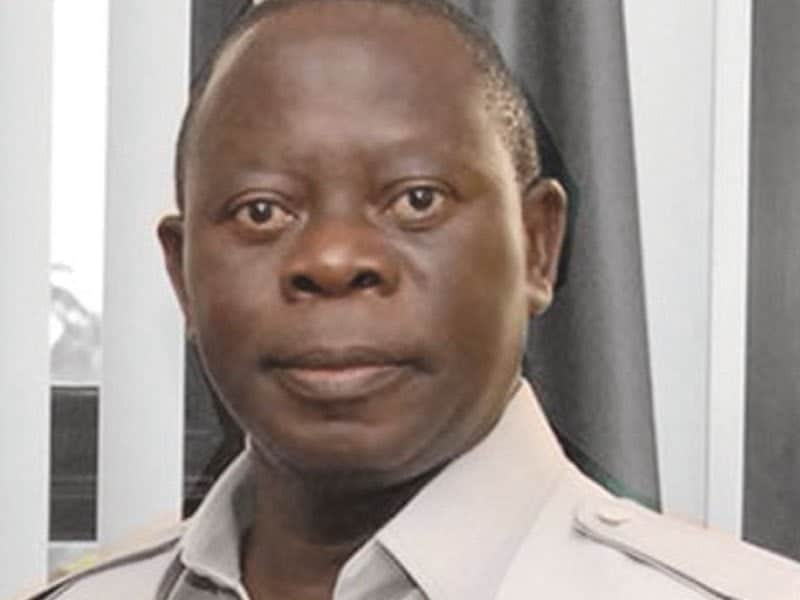 The All Progressive Congress (APC) National Chairman Adams Oshiomhole has refuted claims that he met with the National leader of the party Asiwaju Bola Tinubu, in London over his ordeal with the Department of State Services, DSS.
The former Edo State governor made this known in Sunday after attending an interdenominational service to mark Governor Godwin Obaseki's second year in office in Benin, the Edo state capital.
Oshiomhole said that if he indeed wanted to see Tinubu, he wouldn't have to visit london to do so, instead he will visit him, (Tinubu) in Lagos.
He added that he has unhindered access to the Presidential Villa to see the leader of the APC, President Muhammadu Buhari.
"What am I doing in London? Why will I go to London to see Tinubu when I can see him in Bourdilon?
"What are the issues between him and me that we are to resolve in London? The leader of party which is President Buhari, I have access to the villa all the time. I don't need to go to London to see my leader through the Queen.
"The truth is that once a news reporter succeeds in preaching one lie, he is obliged to preach several lies to sustain the one lie. Some of the media having allowed opposition to misuse them to fake news they now feel obliged to faking more news but I am here and I am fine." he said.
Naija News recalls that the Department of State Security allegedly subjected Oshiomhole to interrogation after he was accused of accepting bribe to influence the outcome of the party's primaries in some state, a development that reportedly plunged the APC into post-primaries crisis.