Afican Devt. Bank Should Be Praised For Role Played In Helping Nigeria – Zainab Ahmed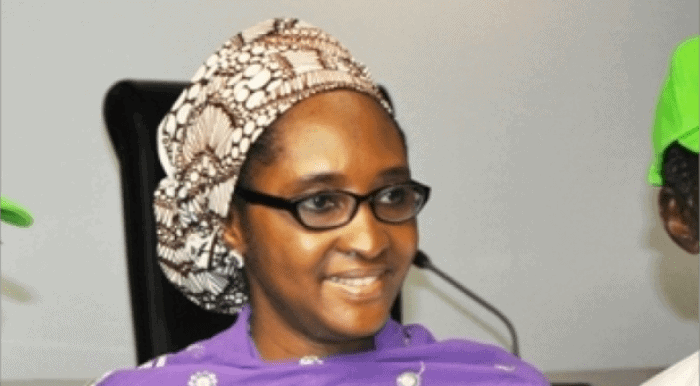 Minister of finance, Zainab Ahmed says the African Development Bank (AfDB) should be highly credited for its played in Nigeria's exit from its worst recession in decades.
This, the minister said while speaking to CNBC Africa on the sidelines of the first ever Africa Investment Forum ongoing in South Africa.
"AfDB is our bank. Together with South Africa, we are the largest investors in the AfDB, and we are looking to invest even more," Ahmed said.
"It is a business that is doing very well, we are very happy with the progress that the AfDB is making and therefore we are situating ourselves to invest even more.
"AfDB has become a catalyst of growth; when Nigeria went into recession, it was AfDB that was the first that provided budget support to Nigeria.
"And then the World Bank said, 'OK, we would also do this', and other people followed.
"It became a catalyst for us and today we still ascribe one of the reasons why we were able to come out of recession quickly is because of the support that our bank, AfDB provided."
Ahmed, who spoke on the agricultural drive going on in Nigeria, said the Muhammadu Buhari-led government is building on the good foundations of the Akinwumi Adesina as minister.
"We are building on the good foundations that Dr. Akin Adesina had laid. He started a fundamental change in the agricultural sector, a lot of very transformative things," Ahmed added.
"We are looking at agriculture not just for feeding the nation, but as a business that is already contributing significantly to our GDP.
"Today agriculture contributes about 23 percent to the GDP and the potential is huge.
"There are more and more people going into agriculture at different levels, but especially at the processing value chain, which is where 70 percent of the value is.
"As government, we are putting in place policies to support those businesses, to provide financing to them, to support them when they are going to borrow, we have risk sharing schemes.
She said the largest employer of labour in the Nigerian economy today, is the farming sector.
Download NAIJA NEWS app: