NLC Speaks On Why Strike Over New Minimum Wage Was Suspended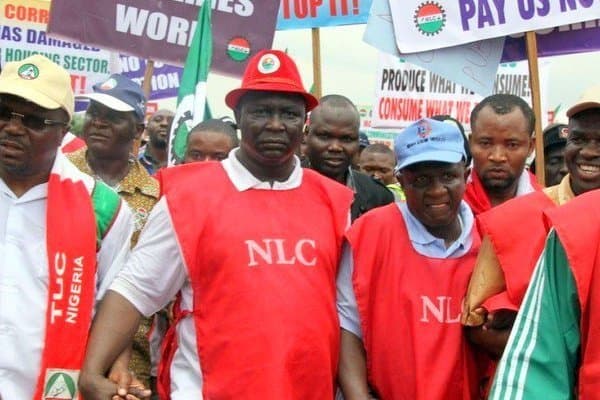 The Nigeria Labour Congress (NLC) has explained why labour shelved its planned strike less than 24 hours to the scheduled date despite non immediate implementation of the new minimum wage.
Comrade Virginius Nwobodo, chairman of the NLC in Enugu state, in an interview with the News Agency of Nigeria (NAN) on Wednesday said they decided to suspend the strike in the interest of Nigerians since government had given an indication to comply with their demands.
According to him, proceeding on the planned strike at that time would be seen as sabotage.
He said: "I must also commend the National leaders of NLC for deciding to suspend the strike since the tripartite committee had shown interest in convening and concluding their report.
"The decision to suspend the strike was the best thing the NLC leadership did because what is the essence of the strike again when our demand that prompted the planned strike had been met.
"If we had gone ahead with the strike pending the time the wage would be implemented, Nigerians will see us as insensitive to national issues and causing economic sabotage."
Nwobodo in his submission, however urged the government to repay the faith labour reposed in it by fast tracking the implementation of the new minimum wage as agreed.
He also revealed that labour has already put mechanisms in place to ensure full enforcement and implementation at both state and federal once the new minimum wage regime kicks off.
"There will be no sacred cow when it comes to the implementation of the new minimum wage regardless of whether the state governors agree or not," he said.
"I assure you that nothing of such will happen. All workers in Nigeria will be beneficiaries of the new minimum wage and anything aside that will be resisted," Nwobodo said.
Source: Naija News