Akinwumi Adeshina Speaks On Why Banks Should Give Loans To More Women Than Men
Akinwumi Adesina, the president of the Africa Development Bank, and former Nigerian minister for agriculture, says 98 percent of women repay their loans.
Speaking at the first ever Africa Investment Forum (AIF) in Sandton, South Africa, Adesina said if women had the resources available to men, the gross domestic product (GDP) of the world will go up by 26 percent.
"If the world today has the same resources for women that it has for men, you would be able to increase the GDP of the world by 26 percent," Adesina said.
"And in case of Africa, that GDP will go up by an additional 12 percent. So it makes sense, economic sense, to invest in women.
"That is where the challenge really is, the women don't have access to finance. If you look at the financing gap that women have, it is roughly anything around $42 billion in terms of financing businesses for women in Africa today.
"Take agriculture, that is probably another $12 billion gap for financing for women."
"Women, we know, payback on their loans; 98 percent payback on their loan. So, what sense does it make that you are telling me that you are not going to be lending to women that pay back 98 percent of their loans.
"I am sure the balance of two percent is probably their husbands in a way telling them that they shouldn't go and pay. The point I am trying to make is that women are bankable!"
Adesina said the AfDB is doing what it can to ensure that banks in Africa lend more to women, and rejig the financial system.
"Women pay back their loans, we have to develop new financing instruments that allows us to lend more to women, not based on collateral, because there is nothing better than the collateral of your repayment rate," he added.
"Let us rejig and tune the financial market towards women, and that is why for us at AfDB, everything we do is to make sure that we do that.
"We give quite a lot of financing to women through intermediary financing institutions. and we hold banks accountable to what the do for women.
"For example, we just did Fidelity Bank in Nigeria $50 million, and 30 percent of it will go to businesses of women."
Copyright Naija News 2018.
All rights reserved. You may only share Naija News content using our sharing buttons. Send all news and press releases to
[email protected]
.
CBN Postpones Monetary Policy Committee Meeting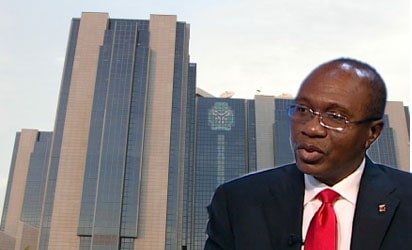 The Central Bank of Nigeria (CBN) earlier today rescheduled its Monetary Policy Committee (MPC) meeting for November.
Naija News Understands That The meeting, which is going to be the last for 2018, was earlier scheduled for Monday and Tuesday, November 19 and 20 respectively.
But, CBN spokesperson, Isaac Okorafor, said in a statement sent to PREMIUM TIMES the meeting has been rescheduled to Wednesday and Thursday, November 21 and 22 respectively.
Mr Okorafor said the decision to reschedule the meeting followed the declaration of Tuesday, November 20 as public holiday by the Federal Government.
"The CBN regrets any inconvenience this change may have caused its stakeholders and the general public," Mr Okorafor said.
The committee is a special arm of the CBN constituted with a mandate to facilitate the attainment of price stability through the formulation of monetary and credit policy to support the economic policy of the Federal Government.
Membership of the MPC consists of the CBN governor as chairman, with the four deputy governors, and two members of the Board of Directors of the CBN.
Other members include three appointees by the president as well as two others appointed by the CBN governor.
The meeting of the MPC Is usually held over two days every two months, with the last one held on Monday and Tuesday, September 24 and 25 respectively in Abuja.
Nigeria To Become World's Second Largest Rice Importer In 2019 –US agency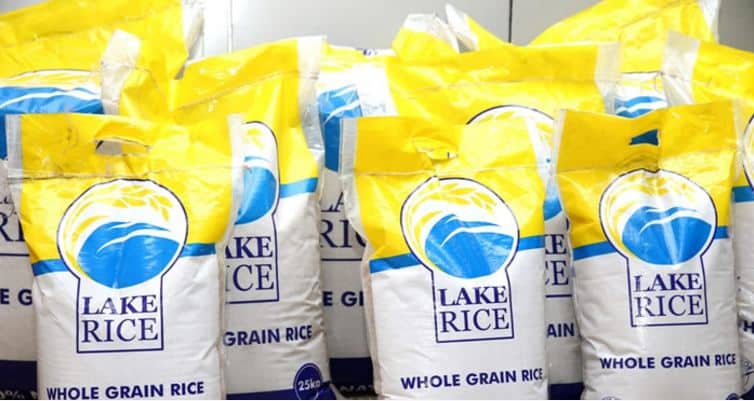 The United States Department of Agriculture has hinted that Nigeria will become the world's second-largest rice importer after China, as importation of the commodity is projected to experience 13 per cent jump next year to 3.4 million metric tons.
"China and Nigeria are projected to remain the largest rice importing countries in 2019, followed by the EU, Cote d'Ivoire, and Iran," the USDA said in its latest Rice Outlook released Tuesday.
"Nigeria and Egypt are projected to account for the bulk of the 2019 import increase," reports Bloomberg.
According to reports, the production of rice has experienced 50 per cent increase since 2012 to 3.7 million tons last year.
Domestic demand, however, rose 4 per cent to 6.7 million tons in the 2017-18 year that ended in May.
Naija News recalls that Mr. Audu Ogbeh, the Minister of Agriculture and Rural Development had warned that Nigeria might experience shortage in the supply of the product due to the flood that ravage some farm lands in the country recently.
Current global production exceeds consumption by 2.3 million tons, according to USDA, with 2018-19 "global ending stocks" projected to reach 163 million tons, 17.8 million tons more than previously forecast.
Nigeria May Soon Get Train Service That Can Move Between Lagos And Abuja In 45 Mins
A private firm, Skyway String Transport Technology, says its fast light rail service can move passengers from Lagos to Abuja in about 45 minutes.
They explained that the train would be moving at an average speed of 150km per hour and has capacity for 500km per hour.
The Regional Head, Skyway String Transport Technology, Mr. Arogundade Samson, said that the fast transport system had been carefully designed to assist the Nigerian government in alleviating the sufferings of the people in moving from one point to another.
According to him, the hi-tech transportation system will solve the challenges of gridlock and hazards involved in travelling by road from Lagos to Abuja.
Samson stated at a gathering in Lagos to sensitive members of the public on the project that the company "is fully committed; possess the technical know how and financial capability to deliver the project in good time", as long as it enjoys support and cooperation of the Lagos and the Federal Government.
A schedule flight from Lagos to Abuja is about 50 minutes, while it takes between 12 and 15 hours to travel from Lagos to Abuja by bus.