Nigeria Is Among Top Five Countries On Remittance Inflow Globally – Emefiele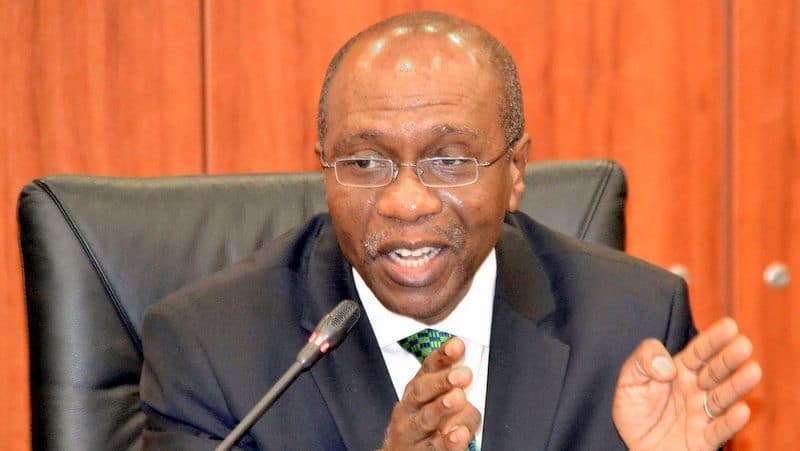 The Central Bank of Nigeria (CBN) governor, Godwin Emefiele has said Nigeria leads other African countries in remittances inflow and is among the top five globally.
He said African countries received $72billion in remittances in 2017.
The governor was represented by Mohammed Tumala, director CBN Statistics Department, at the opening session of a workshop on remittance household surveys.
At the event, jointly organised by the CBN and the African Institute for Remittances (AIR), Emefiele said that remittances inflows contribute substantially to foreign exchange earnings and household finances in most developing countries.
"Money sent home by migrant workers is among the major financial inflows to developing countries and in some cases it exceeds international aids and grants," Emefiele said.
"According to the World Bank, global remittances have risen gradually over the years to about $613 billion in 2017, of which $72 billion was received by African countries."
Emefiele said that in recent years, Nigeria has taken measures aimed at attracting remittances inflow to the country and contribute to its economic development.
The measures include the floating of a 300 million dollar diaspora bond by the government and the introduction of electronic Certificate of Capital Importation to Nigerians in diaspora.
He added that Nigeria becoming a member of the International Association of Money Transfer Networks was also one of the measures taken.
He, however, said that compilers of remittances statistics in the country use both banking records and staff estimates of informal inflows, a methodology that had its own challenges.
"We think that a large chunk of migrants' remittances pass through informal channels and are thus, unrecorded.
"Nigeria is yet to conduct a household based remittances survey to provide scientific estimates of these informal inflows.
"In addition, data from banking records also come with some discrepancies due to classification challenges on the part of reporting institutions."
The CBN governor said that this informed the decision to request for technical assistance to help in data collection on the inflows.
He added that the workshop would ultimately support improvements in Nigeria's remittances transactions and enhance the quality of data on remittances as currently reported in the country's balance of payments.
Tumala, who was represented by Emmanuel Olowofeso, said that with support from the AIR, National Bureau of Statistics and the National Population Commission, structures necessary for the conduct of a remittances household survey being planned for early 2019 was being finalized.
Download Naija News App. Advertise with us. Send us enquiries and press releases.