Flood: Three IDP Camps In Anambra State Closed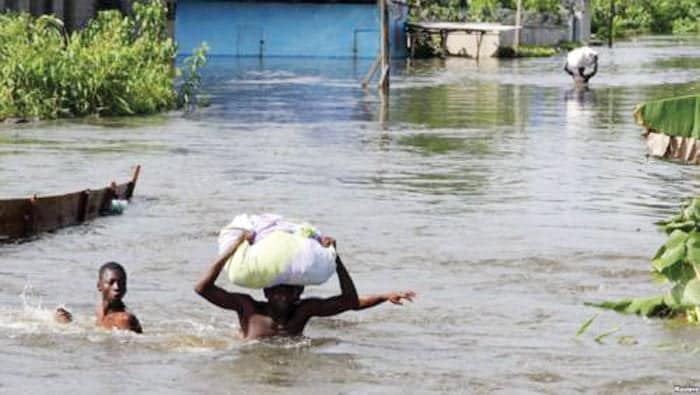 The transition Chairman of Ogbaru Local Government Area, Anambra, Mr Arinzechukwu Awogu, has ordered the closure of the three Internally Displaced Persons (IDP) camps for flood victims in the council.
Naija News understands that Awogu disclosed this in an interview earlier today in Awka.
He said that the three IDP centres in Iyiowa, Odekpe and Atani and seven other cluster centres in the remote areas of the council had become virtually empty as the flood had receded.
"The water has really receded and most of the victims have gone back to their homes, coupled with the fact that they were not getting enough assistance in the camp. I closed down the camps last Sunday because National Emergency management Authority (NEMA) was supposed to take care of their stay there. The state government took over the responsibility of taking care of them at the various camps. So now that the water has receded, they decided to return to their homes," he said.
Awogu, however, appealed to the Federal Government to come to the aid of the affected people by helping them have easy integration into the society.
He decried the hardship the displaced people were going through, including those whose homes collapsed, adding that donations to take care of them were becoming scarce.
"We expect the federal government to see to their reintegration, rebuild their homes and restore their livelihood, because the situation is still biting hard."They are still in trauma, you see some of them going to the camps that they used to get meals, in the sheer hope that something may be there for them to eat.
"The donations have all seized, nothing is coming anymore; we hope that the federal government send more relief materials and cash to help cushion the pains of these people," he said