Nicki Minaj Becomes First Woman With 100 Appearances On Billboard Hot 100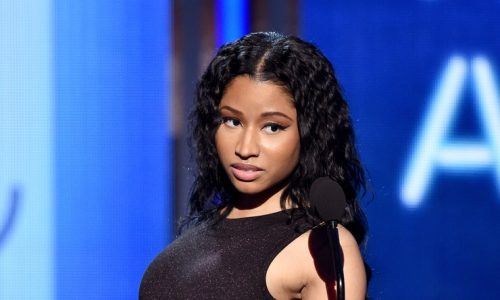 American Rapper, Nicki Minaj, has been named as the first woman with 100 appearances on Billboard Hot 100.
The rap Queen, made this possibles after she debuted at at No. 83 as the featured artist on Tyga's track "Dip."
Four other artist that has more songs on Billboard are, the Glee Cast which leads with 207 entries, Drake (191), Lil Wayne (160) and Elvis Presley (108).
See the list of all the acts with the most Hot 100 appearances of all time:
207, Glee Cast
191, Drake
160, Lil Wayne
108, Elvis Presley
100, Nicki Minaj
98, JAY-Z
93, Kanye West
91, James Brown
90, Chris Brown
77, Taylor Swift
75, Ray Charles
75, Future
73, Eminem
73, Aretha Franklin
71, The Beatles
70, Justin Bieber
Billboard adds: "Nicki boasts 17 Hot 100 top 10s, the most among female rappers. She has hit a No. 2 high with "Anaconda" in 2014 and most recently ranked in the top 10 as featured, with Murda Beatz, on 6ix9ine's "FEFE," which reached No. 3 in August."