Finally, Buhari Breaks Silence On New Minimum Wage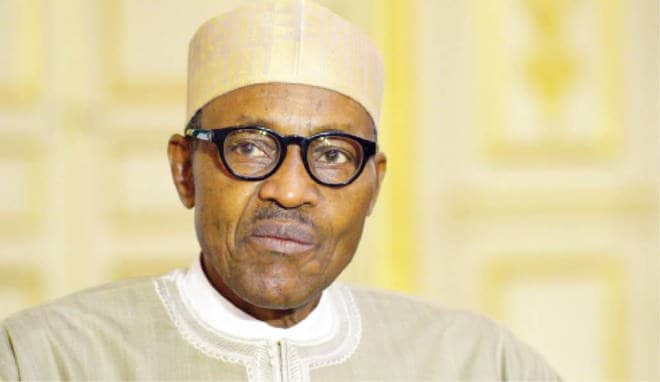 The N30,000 minimum wage recommended by the committee on minimum wage has been endorsed by President Muhammadu Buhari.
This he said while receiving the report of the tripartite committee on the review of the minimum wage, at the presidential villa in Abuja.
Buhari said he was keen on having a new national minimum wage within the shortest time
"We will continue to engage you all in closing any open areas presented in this report. I therefore would like to ask for your patience and understanding in the coming weeks," Buhari said.
He pleaded with wprkers to ensure they are not used as "political weapons".
The president said in the last three years, his administration has focused on correcting this deficiency.
"We are working to create a diversified and inclusive economy. We are pushing to clear pension arrears owed to our retired workers with the limited resources available to us," he said.
"We supported state governments to pay workers salary. And of course, we set up a committee in order to review the minimum wage of workers.
"In constituting this committee, we took into account the need for all stakeholders to be adequately represented – the government, the private sector and most importantly the workers. Our goal was to get an outcome that was consensual.
"From the onset, we knew the committee had a difficult task ahead of it. But at the same time, we were also confident that the patriotic and professional background of its members would produce realistic, fair and implementable recommendations that will be considered by both the executive and legislative arms of government.
"I am not surprised that the committee has worked for close to one year. I am also not surprised that on a few occasions, the debates got heated and sometimes, these differences came out.
"What is truly inspiring is that, in almost all instances of disagreements, the committee members always came back to the negotiating table with a common goal of improving the welfare of Nigerian workers. On behalf of all Nigerians today, I want to thank you for your commitment and sacrifice in getting us to where we are today.
"In the past few days, I have been receiving regular updates on your deliberations. And today, I am pleased that you have completed your work in a peaceful and non-confrontational manner. The entire nation is grateful to you all.
"The Committee Chairman highlighted some of the challenges encountered during your deliberations, especially as it relates to having a consensus position acceptable by all parties.
"I understand, on the government side, the concerns raised were around affordability – that today many states struggle to meet their existing salary requirements.
"On the side of labour, the points raised focused on the need for any increase to be meaningful.
"In a way, both arguments are valid. I want to assure you all that we will immediately put in place the necessary machinery that will close out these open areas. Our plan is to transmit the Executive Bill to the National Assembly for passage within the shortest possible time.
"I am fully committed to having a new National Minimum Wage Act in the very near future.
"Let me use this opportunity to recognise the leadership of the organized labour and private sector as well as representatives of State and Federal Governments for all your hard work. The fact that we are here today, is a notable achievement."
Copyright Naija News 2019.
All rights reserved. You may only share Naija News content using our sharing buttons. Send all news and press releases to
newsroom@naijanews.com
.