Just In: ASUU Commences Indefinite Nationwide Strike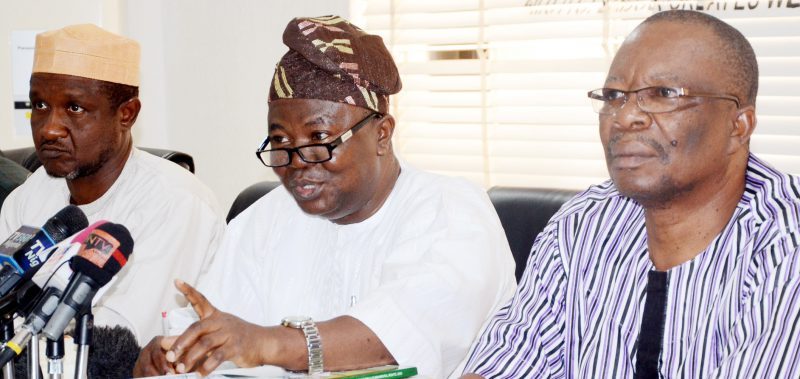 ASUU Order Members To Commence Indefinite Strike
The Academic Staff Union of Universities (ASUU) has ordered its members across the country to commence indefinite strike.
Abiodun Ogunyemi, national president of ASUU, disclosed this to reporters after a meeting of leaders of the union at the Federal University of Technology, Akure, the Ondo state, on Sunday.
He said the union took the decision due to the poor funding of universities in the country, failure on the side of the government to honour the memorandum of understanding (MoU) signed between the union and the federal government in 2017.
Ogunyemi said all appeal made to the federal government to honour the agreement with the union fell on deaf ears, saying they had no other alternative but to begin the strike.
He directed all members of the union across various universities to ensure full compliance until their demands are met.
"Having waited patiently for action and meaningful negotiation with reasonable men using the principle of collective bargaining, ASUU at its NEC meeting of 3rd and 4th November 2018 at the Federal University of Technology resolved to resume the nationwide strike action it suspended in September 2017 with immediate effect," he said.
"This strike will be total, comprehensive and indefinite. Our members shall withdraw their services until government fully implements all outstanding issues as contained in the MOA of 2017, and concludes the renegotiation of the 2009 agreements.
"We have today been subjected to 20 years of continued re-colonisation under alleged democracy in which all the ruling class have been regrouping among themselves in their various factions they called political parties."
Naija News recalls Labour unions have also announced plans to commence nationwide strike from Tuesday, 6th November over the amount for the new national minimum wage.