Court Reinstates Five Suspended Imo Lawmakers, Awards N8m Against Okorocha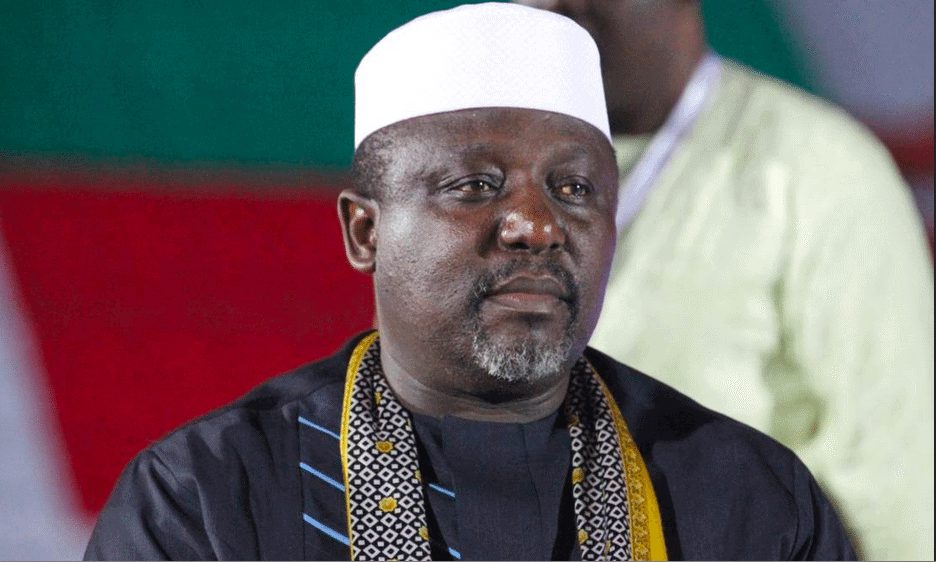 The suspension of five members of the Imo State House of Assembly has been declared null and void by the High Court in the state.
The judge who presided over the case, Justice Goddy Anunihu, declared the processes that led to the indefinite suspension of the five lawmakers as "putting the horse before the cart," and awarded N8m as cost against the three defendants.
The defendants in the suit instituted by the embattled lawmakers were: the Imo State House of Assembly, the Speaker, Acho Ihim and the governor of the state, Rochas Okorocha.
The affected lawmakers are: Chiiji Collins, Israel Nnataraoye, Nkenna Nzerue, Uche Oguwuike and Donatus Onuigwe. They represent Isiala Mbano, Mbaitoli, Ikeduru, Oru East and Oru West state constituencies respectively.
The lawmakers were, in July, suspended by their colleagues in what the Speaker described as "un-parliamentary conduct."
The lawmakers were suspended during the crisis surrounding the impeachment of the state deputy governor, Eze Madumere, who has since been reinstated by court.
The presiding judge faulted the setting-up of an investigation team to look into the allegations against the lawmakers who are now reinstated.
Anunihu said that based on the evidence before him, the panel was set up even before the "purported indefinite suspension."
One of the reinstated lawmakers, Nnataraonye, who spoke with Punch shortly after the judgment was delivered, said, "I am in my office now. I have moved in and resumed duties immediately.
"This is victory for democracy and it shows that our judicial system is a place of justice."