JUST IN: Fayose Speaks On Presentation of Buhari's WAEC Certificate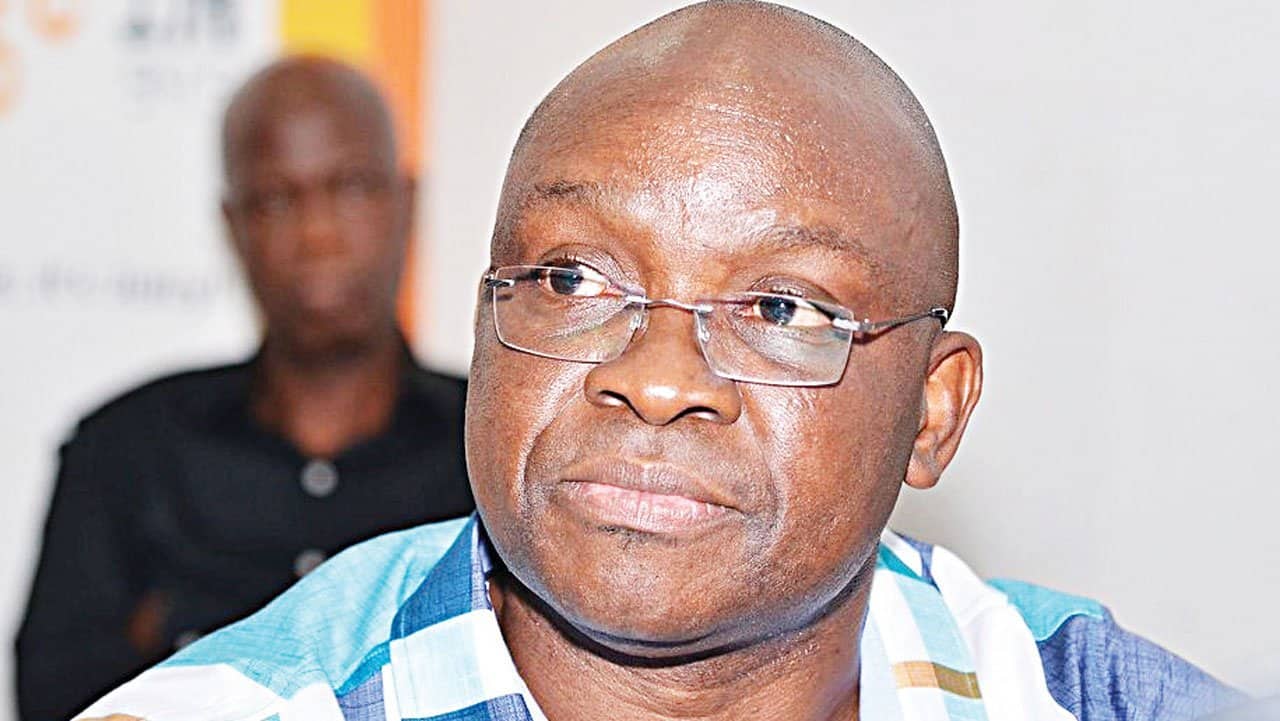 Former Governor of Ekiti State, Ayo Fayose has reacted to the presentation of a West African Examination Council (WAEC) certificate to President Muhammadu Buhari in Aso rock on Friday.
Fayose described the development as a "national embarrassment, Naija News Understands
The President was presented with an 'Attestation of Result' by a WAEC official on Friday, November 2, 2018.
Fayose took to Twitter on Saturday to express his displeasure. He wrote;
"If it was this easy to get WAEC to issue the "Attestation/Confirmation Certificate, why waiting this long? Why contesting four times without a single certificate? So when will the military produce the credentials that he claimed are with them? Many questions begging for answers.
If it was this easy to get WAEC to issue the "Attestation/Confirmation Certificate, why waiting this long? Why contesting four times without a single certificate? So when will the military produce the credentials that he claimed are with them? Many questions begging for answers.

— Peter Ayodele Fayose (@GovAyoFayose) November 3, 2018
"My consolation is that (provided they will allow votes to count) Nigerians will have the opportunity of ending this national embarrassment in 4 months time. I have never seen a nation that has been so embarrassed by a mere question of 'Mr President, where are your credentials?'"
Download NAIJA NEWS app: