Minimum Wage: Labour Insists on Strike Despite Court Order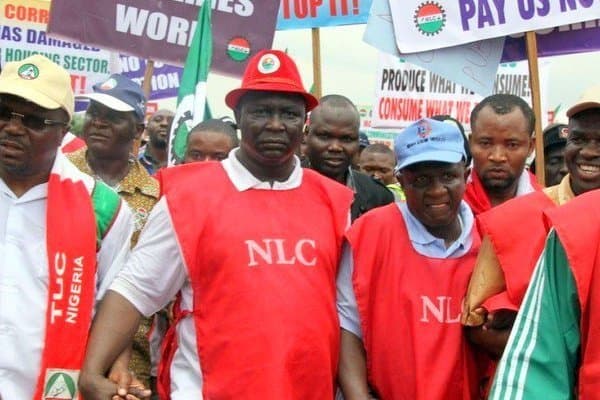 The Organised labour has insisted that it is no going back on his proposed strike action, over the non-implementation of N30, 000 as the new National Minimum Wage, despite the restraining order National Industrial Court placed on them.
The Nigeria Labour Congress (NLC) President Mr Ayuba Wabba during his interview with NAN, revealed that his labour bodies were not aware of any court ruling and we have not being served any notice.
Naija News recalls that the National Industrial Court has restraint the organised labour from proceeding on nationwide strike on Friday.
"We have just concluded our joint organ meetings of the Central Working Committees of the Labour Centres of the NLC, Trade Union Congress (TUC) and the United Labour Congress (ULC) here in Lagos.
"The meeting is the final preparation for a full engagement with the government on the new National Minimum Wage and we have taken our decision to go on the strike.
"Our decision is to go ahead with the nationwide strike unless the government does the needful," he said.
Mr Musa Lawal, the TUC National Secretary, also affirmed the position of the President of the NLC, when he said that the body has not been served with any restraining order by any court.
"We are not aware because we have not been served any court order; we have taken our decision and we are going to stand by that," he added.
The News Agency of Nigeria (NAN) reports that the Nigerian Governors Forum (NGF) had issued a communique after its meeting claiming that state governors can only pay N22, 500, as the new national minimum wage.
The organised labour has reiterated its position that any figure below N30, 000 would not be acceptable to labour.
The organised labour also vow to go on an indefinite strike to show there grievances, an action that is suppose to commence on Tuesday.