Amber Heard Latest Film "London Fields" Ranks At The US Box Office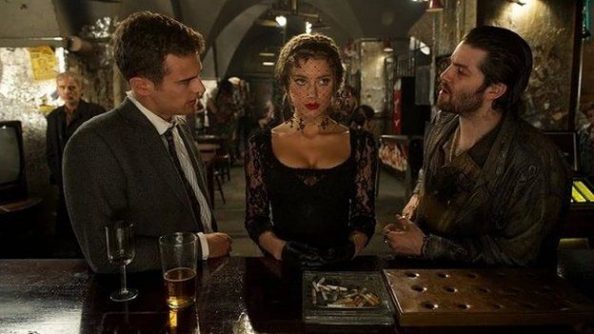 BBC has revealed that Amber Heard's much anticipated movie, the adaption of Martin Amis's novel London Fields, rank at the U.S. box office.
The film, which stars the actress and her ex-husband Johnny Depp, is a dystopian murder mystery, and over the weekend, raked in an estimated $160,000 after opening in 613 cinemas. It has been declared the worst opening for a "wide" release since a little-known 2008 film called Proud American made just $96,000 (£75,000) in its opening weekend.
The film had been trailed with protracted litigation since 2015 after director Mathew Cullen claimed Christopher Hanley and Jordan Gertner had added "incendiary imagery" to the film without his approval.
Hanley and Gertner later counter-sued Cullen, accusing him of breaching his contract. And as though that was not enough burden on the film, the producers also launched a legal action against Heard, claiming she "participated in a concerted campaign of disinformation" to "damage" the film.
Heard launched her own counter-suit, alleging the producers violated a no-nudity clause in her contract by secretly filming sex scenes with a body double. Finally, she reached a settlement with the producers last month that allowed London Fields to be released on 26 October.
"London Fields" is based on Amis's 1989 novel which follows the story of a clairvoyant named Nicola Six, who divines she is to be murdered by one of her two suitors.
Source: Naija News