Male Contestant Who Got Got Burnt During Mr. University Of Ibadan Competition Recovering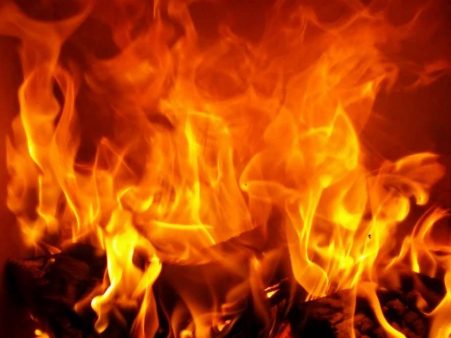 Few days back, a video was released showing the moment where a male contestant at the Mr University of Ibadan was consumed by fire after a failed stunt.
However, the young student has been reported to be responding to treatment.
The sad accident happened as he attempted to channel the god Sango during his performance, but things went southward as he played with fire which immediately consumed his neck. And from the video, one of the contestants who tried to help him got burnt, too.
He was rushed to the university's teaching hospital and now he is reported recovering.
See the clip, plus his recovery photos below: