Indonesia: Aircraft carrying 188 people crash offshore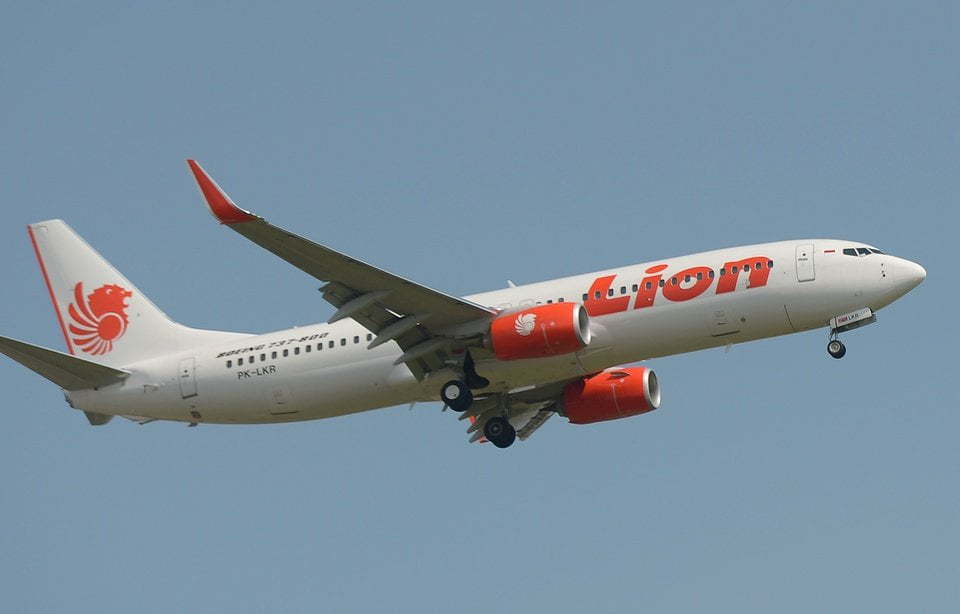 Domestic flight of Indonesian low-cost airline Lion Air crashed Monday morning off the Indonesian coast shortly after taking off from Jakarta, the Indonesian research agency said. "The plane crashed into the water," said Yusuf Latif, spokesman for the rescuers. "We are still searching for the remains of the aircraft," he added, adding that the Boeing was in an area 30 to 40 meters deep.
JUST IN: Indonesia's crashed Lion Air jet had 188 people on board, ministry says

— Melissa Cheok (@mkcheok) October 29, 2018
Sindu Rahayu, director general of civil aviation at the Ministry of Transport, said in another statement that the plane was carrying 178 adult passengers, one child and two babies as well as two pilots and five cabin crew.
https://twitter.com/Nigeria News/status/1056735787604107264
Lion Air already involved in several accidents
The Flightradar flight tracking site shows on a map the trajectory of the aircraft, a Boeing 737 Max 8, which, after taking off on a southwesterly trajectory, veered south and then north-east before suddenly stopping above the Java Sea, not far from the coast.
Indonesia, a Southeast Asian archipelago of 17,000 islands and islets, is highly dependent on air links, and accidents are common. A 12-year-old boy survived a plane crash in August that killed eight people in a mountainous area of ​​the far-flung eastern Papua province.
In December 2016, 13 people died in a military plane crash near Timika, another mountainous region of Papua. In August 2015, an ATR 42-300 from Indonesian airline Trigana Air, carrying 44 adult passengers, five children and five crew members, all Indonesians, crashed in bad weather in the Bintang Mountains. No survivors had been found.
The low-cost airline Lion Air had itself been involved in several incidents. In August 2017, a company Boeing struck shortly after landing at Kualanamu International Airport in Medan, the third largest city in northern Sumatra, a wing of an ATR-72 from airline Wings Air, also Indonesian, waiting for its takeoff. The collision had not injured anyone.
In May 2016, two Lion Air aircraft collided on the tarmac at Soekarno-Hatta Airport on the outskirts of Jakarta. In April 2013, one of the company's Boeing aircraft missed the airstrip at Denpasar International Airport on the Indonesian island of Bali, crashing into the nearby sea. The 108 people on board, including 101 passengers, had survived, but about 40 had been wounded, including one woman.