Justice For Ochanya: NAPTIP To Monitor Prosecution Of Suspected Rape Culprits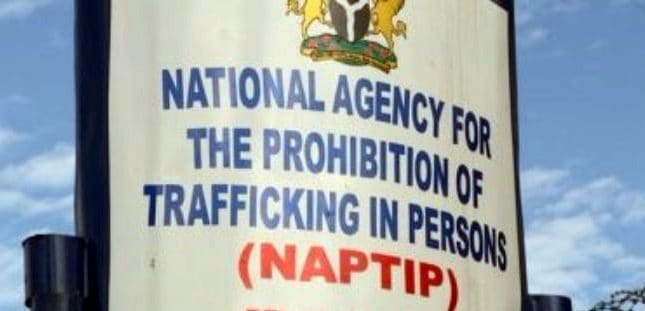 NAPTIP Condemns Rape Of Elizabeth Ochanya Ogbaje
The National Agency for the Prohibition of Trafficking in Persons (NAPTIP), yesterday condemned the rape and death of Elizabeth Ochanya Ogbaje, the girl who was allegedly raped by Father and Son.
The Director-General, NAPTIP, Julie Okah-Donli, speaking at a press conference which held in Abuja, yesterday also promised to probe the victim's aunt whose silence may have contributed to the girl's demise.
Okah-Donli expressed grief over sexual violence against minors, which she deemed 'ugly' and 'disturbing' and affirmed that the perpetrators are being charged to court.
"NAPTIP will continue to monitor the situation in court, ensuring justice to the deceased," she assured.
"In addition to the ongoing prosecution of the principal suspects in the matter, the Makurdi Zonal Command of the NAPTIP has been given a directive to ensure that the roles of other accomplices especially those whose conspiracy of silence led to the tragedy, are reviewed for any possible action."
The victim, Ochanya, a 13 year old student of the Federal Government Girls College, Gboko, died on Sunday after battling Vesicovaginal Fistula (VVF) and other health complications at the Benue State University Teaching Hospital after being subjected to years of rape and sodomy.
The alleged rapists, Andrew Ogbuja, Head of department, Catering and Hotel Management, Benue State Polytechnic, and his son, Victor Inalegwu Ogbuja, a final year student at the Federal University of Agriculture, Makurdi allegedly consistently and ruthlessly sexually molested and sodomized Ochanya from age 8 to 13.
Okah-Donli called on the Governors' Forum to domesticate the Violence Against Persons Prohibition Act (VAPP), to address nagging issues relating to sexual violence happening in states throughout the federation. "The necessary legal framework must be put in place, as no effort should be spared to protect our children," she stated.
NAPTIP also called on the society and precisely children passing through similar situations to speak out and report to the appropriate Agency for prompt response. "It is said that a closed mouth is a closed destiny and that may have accounted for the painful development that befell Ochanya.
"Children who are victims of sexual violence and rape should defy any threat and open up, and I assure them that succor will come their way.
"Parents and teachers should keep their eyes on their children and wards by ensuring that they are in safe hands,"Okah-Donli advised.
Source: Naija News