Appeal Court Nullifies Warrant Of Arrest Against INEC Boss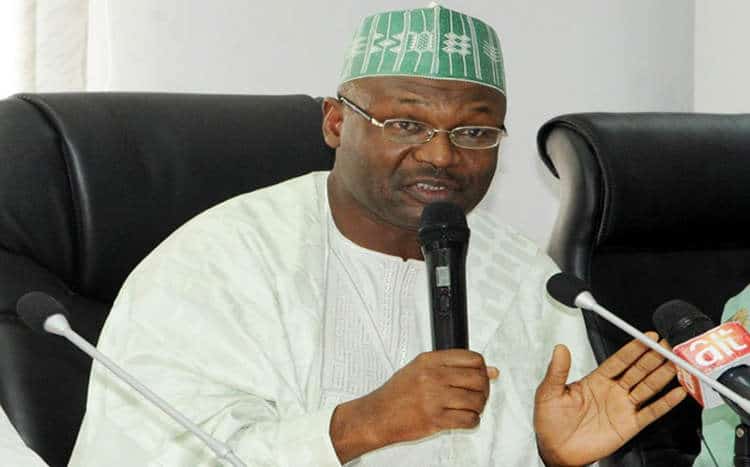 The order for the arrest of the chairman of the Independent National Electoral Commission, Prof. Mahmood Yakubu by the Federal High Court in Abuja has been set aside by an Appeal court sitting in Abuja.
The Nigerian police was order by Justice Stephen Pam of the Federal High Court on August 1, 2018 to arrest the INEC chairman to face contempt charges against him for his failure to appear before the court on three occasion which he was summoned by the court.
Eguebego's contempt suit was predicated on the allegation that the INEC chairman had refused to honour a judgment of the Supreme Court delivered in December 2014, which directed INEC to recognise him as the chairman of the PDP in Anambra State.
However, in an unanimously decision, five-man panel of the Court of Appeal, led by Justice Abdu Aboki, nullified the decision of the lower court on the grounds that the INEC chairman was denied fair hearing in the proceedings leading to the issuance of the arrest warrant.
The judgment of the Appeal Court ordered that the case file be taken away from the judge who issued the arrest warrant and be re-assigned to another judge of the court who would start the matter afresh.
Chief Adegboyega Awomolo (SAN), the lawyer to the INEC boss appealed before the Court of Appeal to challenge the arrest warrant and the Federal High Court's summons leading to the issuance of the order of arrest.
Delivering the lead judgment of the Court of Appeal on Yakubu's appeal, Justice Aboki nullified the entire committal proceedings, including the issuance of the summons and the arrest warrant.
Source: Naija News