A suspect of the assassination of Khashoggi killed in an accident in Riyadh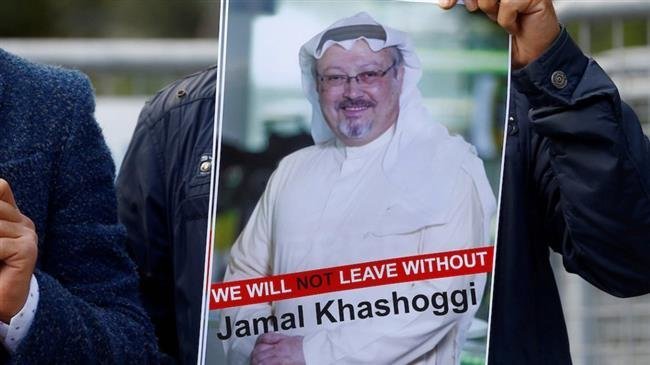 Turkish newspaper Yeni Safak reported that a Saudi man suspected of killing journalist Jamal Khashoggi died in a car accident after returning to Saudi Arabia.
According to Sputnik quoting Yeni Safak , a Saudi suspected of killing journalist Jamal Khashoggi at the Saudi Consulate in Istanbul was killed in a car accident in Riyadh.
"An alleged perpetrator of the murder of journalist Jamal Khashoggi at the Saudi consulate in Istanbul was killed in a road accident in Riyadh," the Turkish daily Yeni Safak said .
It would be the lieutenant of the Saudi Air Force Meshal Saad el-Bostani, who would have been in Turkey at the time of the disappearance of Jamal Khashoggi. According to preliminary reports, he arrived in Istanbul on October 2 with 14 other Saudis suspected of killing the journalist.
In an article titled "Riyadh silenced someone", Yeni Safak said that the man had died, without giving more details about the location and time of the road accident.
Critic of Saudi power, Mr. Khashoggi has not given any sign of life since his entry on October 2 in the building of the Saudi consulate in Istanbul. According to his fiancée who had accompanied him, he had to obtain the necessary documents for their marriage.
It should be noted that on Thursday, October 18, the Turkish police extended the investigation of the disappearance of the Saudi journalist to a forest located in the suburbs of Istanbul and to a farm in the neighboring province of Yalova.
Turkish officials said Khashoggi was tortured, killed and dismembered at the consulate, charges denied by the Saudi government.
Saudi consul Mohammad al-Otaibi returned to Saudi Arabia on October 16. Before, her residence in Istanbul was searched by the police for more than eight hours on October 17 and 18. The consulate building was also searched twice.
According to the Yeni Safak daily , Turkish forensic experts have discovered "evidence of murder" at the consulate.
"The teams should search the Belgrade forest near Istanbul and a farm in Yalova, if necessary," the paper said.