Anambra Govt. Places Ban On Religious Activities On School Premises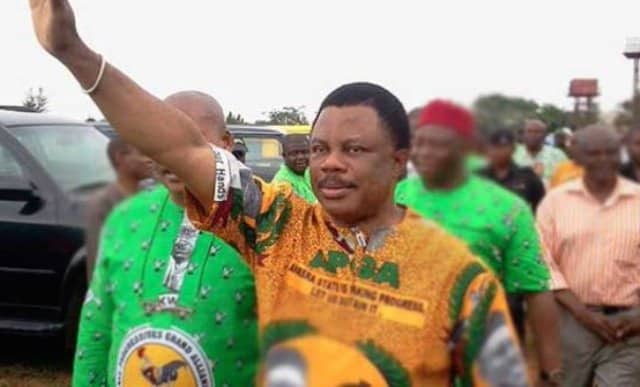 The Anambra State government has placed a ban on the use of Public facilities, especially Public school premises for religious gathering or activities.
Mr Don Adinuba, the state Commissioner for Information and Public Enlightenment, made this development known to during an interview with NAN.
Adinuba said the ban became imperative because of the ongoing seeming ownership tussle of Bishop Crowder Memorial School, Onitsha, being contested between the state and the Diocese on the Niger, Anglican Communion.
NAN reported that the Diocese, through it legal representative, had laid claim to the school.
NAN further reports that members of the Anglican Church recently staged a peaceful protest and subsequently released a statement, accusing the state government of its alleged refusal from allowing it to assume ownership of its property.
The commissioner, who insisted that contrary to the claims of the church, public schools, since their establishment during the colonial era had been owned and ran by the government.
"The original name of the school began as Local Authority School under the colonial masters; it never belonged to any church.
"If they really lay claim of ownership, they should come forward with documents to prove that, but we do not want to engage in a press war with any organisation or individual in the state.
"This will not be in the interest of the people of the state to engage in any kind of press war," the commissioner told NAN.
The commissioner added that the church had been granted an oral plea by the deputy governor for the diocese to allow it conduct mid-week services in the school on Wednesdays.
The commissioner said the church had been conducting mid week service within the school premises but expressed surprise that it suddenly started erecting structures within the school compound without authorisation.
According to him, "what you know is not your own, why take it by blackmail," the commissioner queried, saying that every property owned by churches were documented by the state government.
"The Anambra Government has, therefore, banned religious services from being conducted in publicly owned secondary schools across the state based on our experience.
"This is because if they are allowed to worship there, it may turn out to become their own without documentary evidence," Adinuba said
Download NAIJA NEWS app: