Nigeria's External Reserves Drop By $1bn In Less Than Two Weeks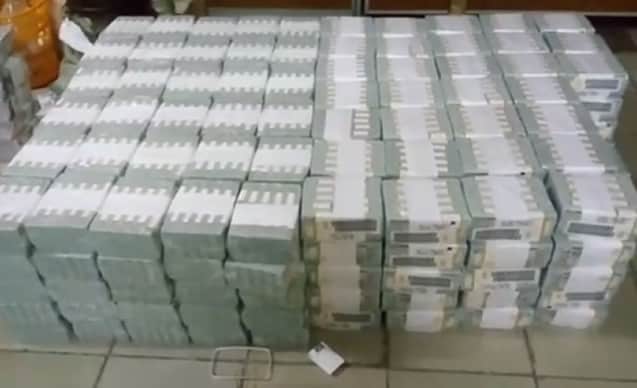 The nation's foreign exchange reserves have dropped to a seven-month low, losing $1. 02bn in the last 13 days according to latest data from the Central Bank of Nigeria as shown on Wednesday.
The external reserves, which stood at $44. 30bn on September 28, fell from $44. 02bn on October 2 to $43bn on October 15.The reserves, which rose to a high of $47. 865bn on May 10, have dropped by $4. 86bn in five months .
Like other emerging countries, Nigeria's external reserves has declined by $4.2B since July 5th, 2018 due to increased $ sales by CBN to forestall Naira depreciation in face of increased dollar demand from FDI exiting the nation's in response to rising interest rate in U.S.A

— François (@fnwizu) October 16, 2018
As of March 5, the reserves stood at $43. 12bn , up from $42. 75bn on March 2, according to the CBN data.
Last week, the International Monetary Fund said Nigeria needed to be cautious about the use of its foreign exchange reserves, saying oil prices could decline at any time .
The IMF, in its latest Regional Economic Outlook said tighter global financial conditions resulting from faster – than-envisaged monetary policy normalisation in advanced economies, or a sudden shift in investors' sentiment could constrain financing and growth for many sub- Saharan African countries.
" Higher US interest rates and a stronger dollar also heighten risks, as observed historically in emerging and developing economies. In particular , the probability of a large reversal in foreign flows in sub- Saharan Africa is significantly higher the US interest rates go up, " the fund added .
The Director, Corporate Communications , CBN, Mr Isaac Okorafor, explained early this month that the external reserves had been going down recently because of higher yields in the United States .
Okorafor, however , gave an assurance that at the current level of $44bn, the reserves were sufficient to take care of the nation's import bill for 17 to 20 months , much more than the three – month standard recommendation.
According to him, some foreign investors who have gone to emerging markets to take advantage of the high yields have had to go back to the US because of better opportunities there at the moment .
Let's talk about the #economy. Nigeria's External Reserves of US$ 47.5bn are the highest in 5 years and double the size as of October 2016. That's progress. #LetsKeepMovingForward #TogetherNigeria pic.twitter.com/bXpE6XsvML

— Together Nigeria (@TogetherNG) October 17, 2018
"The drop in our forex reserves is basically as a result of the capital flow reversals arising from rising interest rates in the United States . You will recall that the Federal Reserve has been raising rates and has even given guidance that this would continue in the near term, " he added .